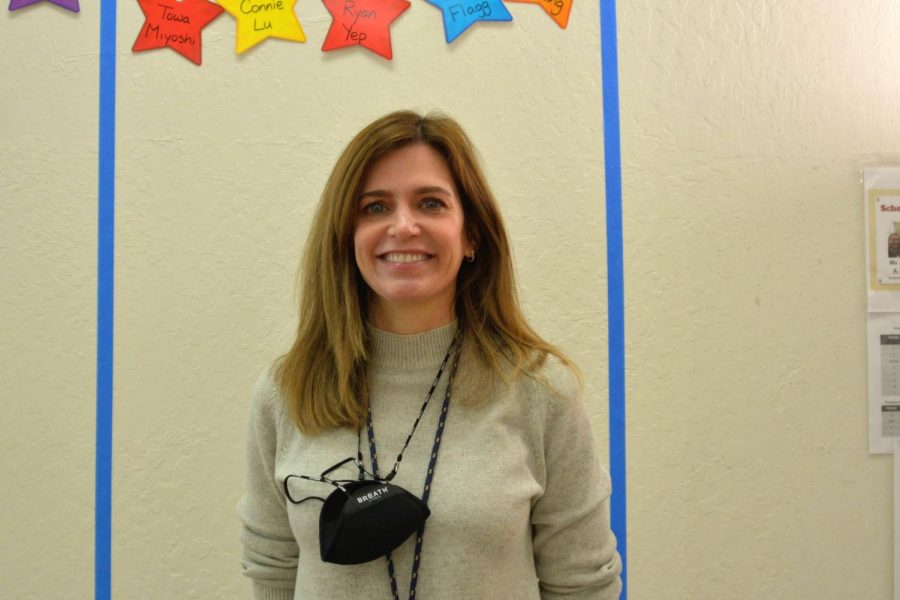 Carol Hardesty
After 13 years as a stay-at-home mom following her brief teaching career, Carol Hardesty returns to the math classroom, a subject she has always been passionate about. 
Being a successful math student as a child, Hardesty looks to share her empathy and experience with her new students. 
"Math is a subject where it requires prior knowledge, and if [students] don't have that, it is hard for them," Hardesty said. "I feel their frustration." 
Hardesty attended Indiana University and received her teaching credentials there. Following graduation, she taught a year in Seattle and five in the East Bay before a six-year teaching stint in Cincinnati. Now, she has moved back to California to teach Algebra II. 
Hardesty enjoys math because there is always a definite answer.
"I like the analytical nature of it. I like the wrong and the right, the black and white nature of it," Hardesty said. "In an essay, you can always improve it, but at least with math, you get an exact answer and you can move on." 
Now that her children are grown, she returns to the teaching world, investing a lot of her time and energy into her students' needs. 
"My goal is to help students become the best versions of themselves by helping them achieve their goals and maximize their potential," Hardesty said.
Donate to The Burlingame B