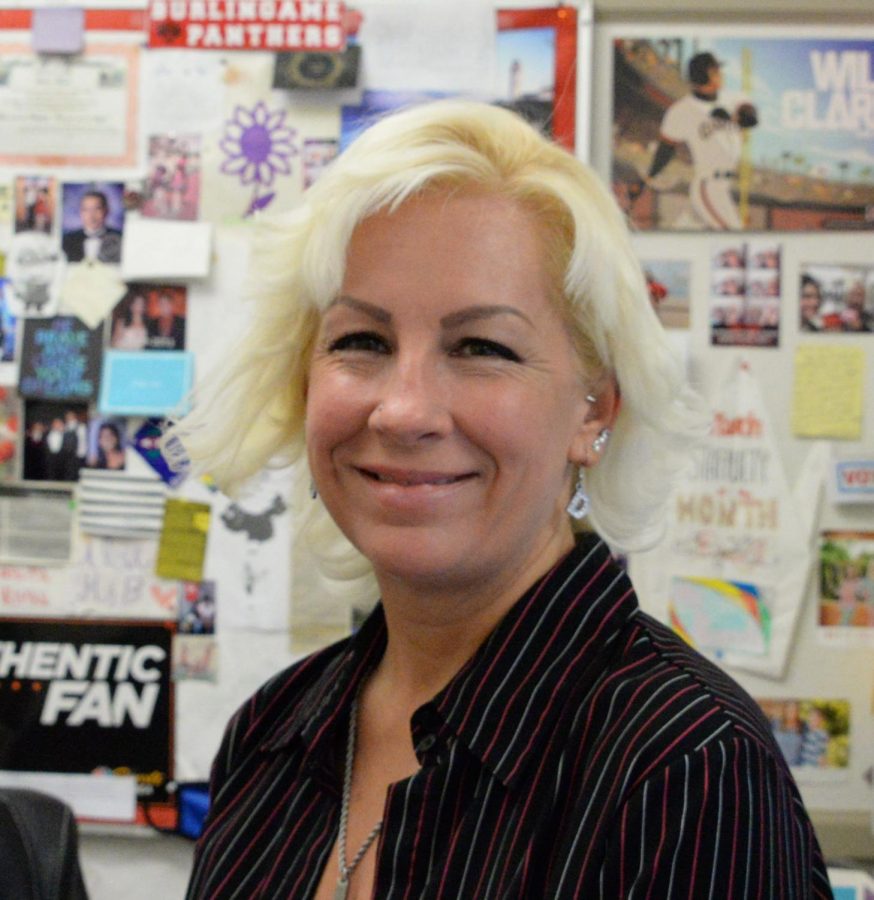 Denise Burch
Denise Burch left her long-time role as an attendance clerk at Burlingame for a change of pace, becoming a counseling staff assistant.
"I was the attendance clerk for almost eight years," Burch said. "Before that, I was in Special Ed for about five years."
However, due to her desire for a new position while staying at Burlingame, Burch decided to take the counseling assistant opportunity.
"I just wanted a change of environment while still staying at BHS because I love it here," Burch said.
Her first job in the education field was at a school in Sacramento.
"I liked it there because that's where I started learning about working for the schools," Burch said. "But [Burlingame] is my hometown, and I like it better here." 
However, as she settles into her new job, she is facing many challenges which her love for Burlingame can't help. 
"I think the hardest part of my job is learning a completely new skill set and learning so many new things that weren't there as an attendance clerk," Burch said.
To help Ms. Burch accommodate, each student should do their part in helping her with her new change of speed. 
"I absolutely love seeing new faces stop by this room and talking to students about various things," Burch said. "I'm always happy to help anyone by discussing conflicts, personal issues and other needs by directing them where to go. My room number is A136, so whenever anyone has the chance, never feel scared to come and say hi!"