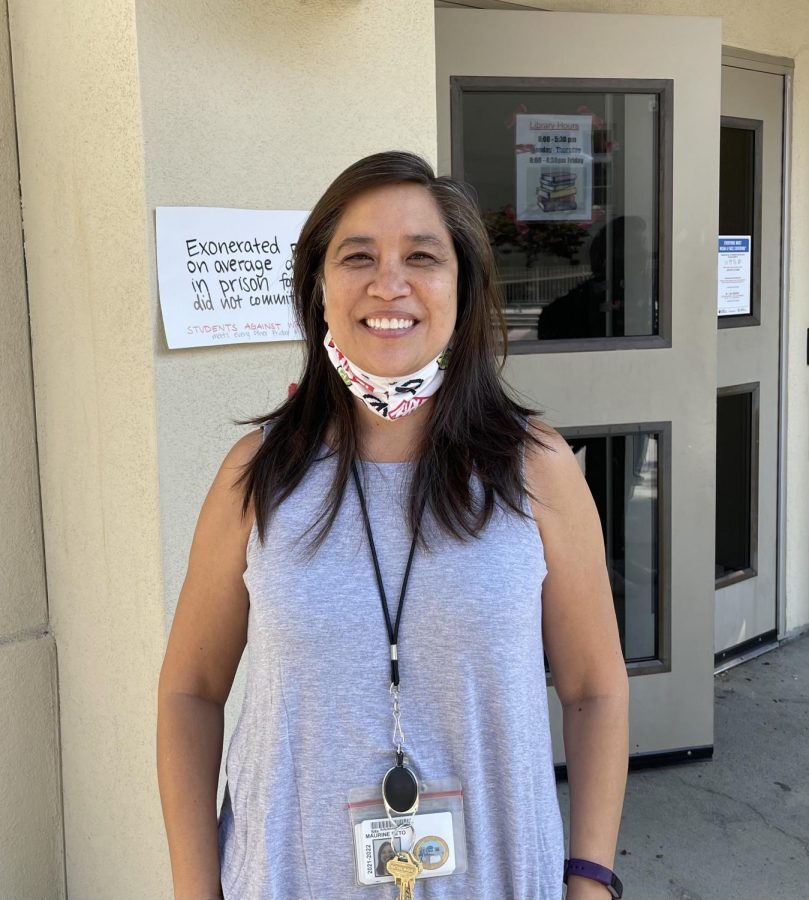 Maureen Seto
Burlingame is welcoming Maureen Seto, the new library technician, as an addition to the faculty. 
Having previously worked as a staff assistant in the administrative office at Mills High School, Seto was excited for a change.
"I decided to switch over to being a librarian because it gave me the opportunity to interact with kids more on a daily basis," Seto said. 
Seto's transition to the library was demanding, but she has remained motivated. When asked if she dealt with any struggles, Seto responded in a positive manner. 
"I think the biggest transition is just, I love the part of seeing students all the time, but it's weird not seeing other adults," Seto said. 
Having a love for reading goes hand-in-hand with being a librarian, and luckily for Seto, she has a passion for books. 
"Sitting in my hammock in my backyard, reading a book would be my favorite thing to do. I read the fiction New York Times bestsellers, which are probably more thrillers and mysteries," Seto said.
Seto is excited to begin her journey as Burlingame's library technician and develop strong connections with the students.
Donate to The Burlingame B