Table talk with ASB President Elisenne Yun
In the spring of 2020, junior Elisenne Yun was elected as the Associated Student Body (ASB) president for her senior year. She virtually sat down with the Burlingame B to discuss the role of ASB at Burlingame and her latest work and goals for next semester.
Answers have been lightly edited for clarity, brevity and to follow the Burlingame B's stylistic guidelines. 
What is the ASB in charge of at Burlingame?
ASB is in charge of creating a climate for students and staff that make them feel included, and we focus mostly on events and activities, but we have other programs that also are aimed at this that don't throw specific events. They just work on promoting inclusivity and stuff like that.
What is the ASB board's relationship with leadership? With the class cabinets?
The leadership class plans activities, but they provide support for class cabinets also to throw their own activities and fundraisers and things like that. And we have class coordinators, which is basically a position in the class cabinets that have to be in leadership, so they can act as a liaison between leadership, and just like everybody knows what's going on in the schedules.
What is the ASB board in charge of in the leadership class?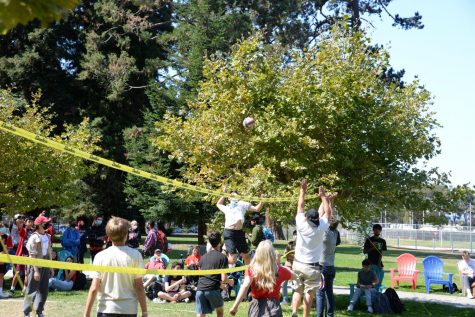 We are leads to commissions in leadership. Leadership is split up into a few different commissions — I think there are about nine of them. And each commission is responsible for having a different role in the campus. So, we have things like merch fundraising or sports that do student vs. staff games. Each one of the board members has two or three commissions that we are in charge of. So, we guide them through planning events and activities and things like that. We interact with admin when need be, we run things like homecoming and we plan a lot of rally setups or game decorations. So, we're the ones that run most of the bigger picture things, and the things that are more specific are what the commissioners do.
What was ASB's biggest event this semester?
I definitely would say homecoming was the most challenging one because it's a lot newer. It's only, I think, our second year of running homecoming as leadership. It used to be cheer's responsibility. So leadership was the one to take it on, and it was like our second year running, so I think that was one of the bigger things. 
Did you see a shift in attendance from last year's virtual events to this year's?
Absolutely. So last year, not many people did anything at all because there's distance learning, and it was completely understandable. But, I've even seen a shift from like the last year we had in-person to this year. I think it's because people want that, like interaction with others and social environment with other people. So, it's been really impressive. There have been a ton of people who have, like, just gone to certain staff games or even like our stress-less activities. It was really cool. Just this Friday, like so many people attended the activity with the therapy dogs, which was really impressive. Just like things like that. It's just really, really empowering to see how much of a how many people were acting with our events and activities. So yeah, that's really cool.
What are you most proud of this semester?
I'm really proud of the way that our students have been able to shift without having a layout set for them. A lot of the way that our ASB has run is just working off of outlines that have been built for them in the past. And I've been really proud of the way our students have just adapted to the new environment that we have because of Covid, and I find it really impressive how creative our students have been with the events they've thrown. And I'm just really, really proud of the way our leadership class has been able to  work together. And I think the connectivity within our class has spread to the connectivity on campus.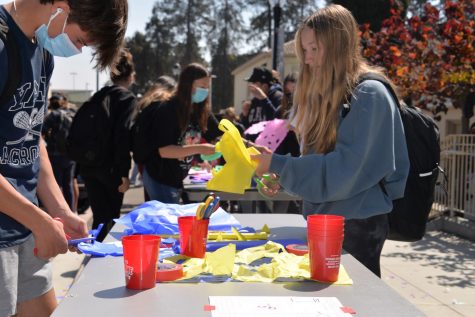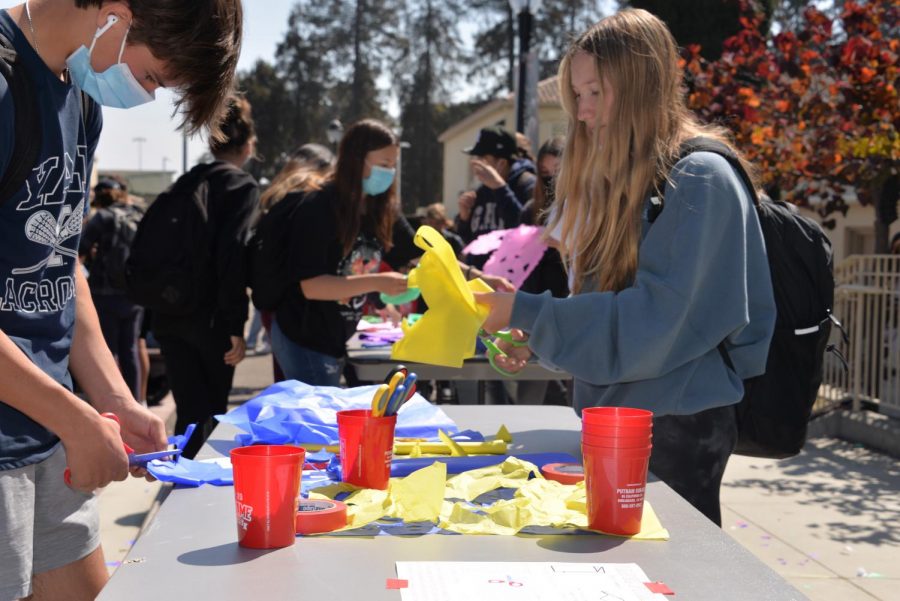 What do you hope to improve for next semester? What are your goals for ASB next semester?
I think we want to tone down our activities a little bit more, like the frequency of them, but make some of them a little bit biggerso students feel like they can have something to look forward to over like a month or remember the week. 
What are you most excited for next semester?
I'm super excited for the bigger events we have going on. So, the cultural assembly, we have Panther Pal events that I think we want to spread to sophomores and juniors that have missed out. And then I'm just really excited for seniors as well because we know we have a lot of things planned for them. And this is the first senior class in a while that had been able to participate in a lot of the senior activities.