We need more movies like "Top Gun: Maverick"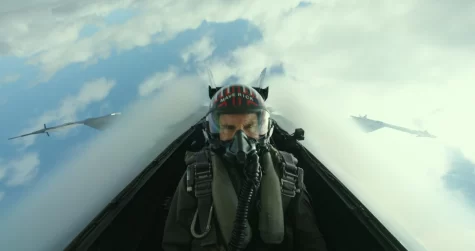 Exactly 36 years after the release of its predecessor, "Top Gun," which many consider a classic today, "Top Gun: Maverick" finally hit theaters after a two-year delay. Thrilling from start to finish, this blockbuster arrived on the big screen on Memorial Day weekend, and fans were thrilled to ‌see this highly-anticipated movie. After many superhero movies overwhelmed by aliens and space gloves, it was a breath of fresh air to see an old-fashioned blockbuster made with simplicity and good screenwriting. "Maverick" has grossed almost $1.4 billion at the box office, and that's because, frankly, it's better than the original.
After hearing that Paramount was making a sequel to "Top Gun," I was not sure if they could successfully build on a classic from more than 35 years ago. Nonetheless, just after seeing the first trailer's electrifying dogfight scenes, I knew I would be in for a treat.
As the box office numbers prove, Tom Cruise, who returns as Pete "Maverick" Mitchell, is undisputedly one of the most successful and groundbreaking actors of all time. His resume speaks for itself — the "Mission: Impossible" franchise, "Risky Business," "The Last Samurai" and "Edge of Tomorrow" — and proves his ability to create consistent box-office hits. In the case of "Top Gun: Maverick," Cruise slides smoothly back into the starring role, almost like it was yesterday that he vied with Iceman and buried Goose. Just like in the original, Cruise performs his own stunts and his dedication to fly an actual plane at the end of the film furthers the movie's realism and excites its viewers.
Although Cruise's acting is superb, the film has great performances all around. Penny, played by Jennifer Connelly, is Maverick's newest love interest. She is supportive, understanding and, at times, hilarious, making the movie more heartfelt and fun. Granted, the performance that stands out the most is delivered by Miles Teller as Bradley "Rooster" Bradshaw. Rooster and Maverick's relationship cleverly avoids the stereotypical brotherly wingman bond; initially, Rooster despises Maverick for pulling his papers from the Top Gun Academy. But of course, by the end of the film, Cruise and Teller comfortably form a father-son relationship. The bond Cruise and Teller develop on screen doesn't feel cliché, it feels real — an effect that only a few movies successfully pull off.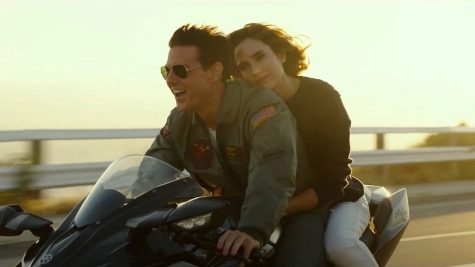 Director Joseph Kosinski's sparing use of computer-generated imagery (CGI) sets "Maverick" apart from other modern action movies. In the movie, the actors fly actual planes and perform real stunts, conveying a unique sense of realism and emotionally immersing viewers. Towards the end of the film, Maverick and Rooster hug each other with a sense of compassion, and the warmth of the scene permeates the theater. Kosinski flourishes where most modern films struggle; the moment feels perfectly natural. The film's elegance lies in its simplicity and relatability: "Maverick" is a welcome reminder that thoughtful acting and writing  — not technology — can turn our seats into fighter jet cockpits.
Who was your favorite actor from Top Gun: Maverick?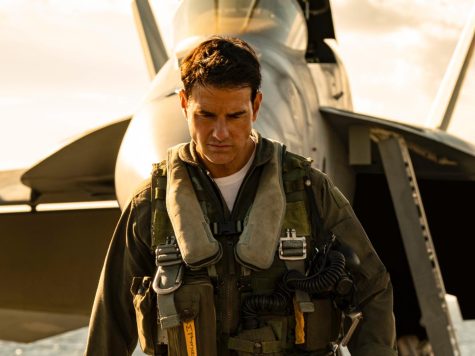 Sorry, there was an error loading this poll.