The search for Burlingame's first Youth Poet Laureate begins
At first glance, the contest to become Burlingame and Hillsborough's first Youth Poet Laureate (YPL) appears to be just another creative writing competition for teens. But in order to "win," applicants must have more than poetic flair.
"You don't necessarily need to be good at poetry," said senior Eva Chen, who is Burlingame's youth poet-in-residence. "That is something we're looking for, but ultimately, we want to see you take action; we want to see you take initiative. Because to me, poetry does not just live on paper, it lives in speech and in actions. Poetry is supposed to be alive."
Chen and teen librarian Jenny Miner have been trying to secure funding for a local YPL program since 2020, when Daly City launched the program in San Mateo County. 
"I've been trying for two years to get this program off the ground. But the pandemic, of course, disrupted everything," Miner said. "And so we've just finally reached that point where we had some funding…that's kind of what I had been waiting for." 
On Saturday, Sept. 18, Miner's dream came true: the search for a Youth Poet Laureate officially began. Chen hosted the first of a series of monthly Saturday workshops offering tips and advice to applicants and interested writers. The workshops will conclude in February 2023, after which applicants will have a month to submit their work for consideration. 
But first, Chen will focus on teaching poetry basics and guiding new and experienced writers.
When one thinks of poetry, they typically think of Shakespeare, stale nursery rhymes and tedious streams of nonsensical words. But Chen is quick to dispel these myths: the way she sees it, poetry can be anything.
"A lot of people think that poetry is making words rhyme or writing in an old language or having a billion spaces, random words and very flowery language," Chen said. "But poetry is whatever you want it to be as long as it has the right intention."
Chen's program was inspired by the national YPL program, which is an initiative of Urban Word, a platform dedicated to elevating young voices through various forms of art and civic engagement.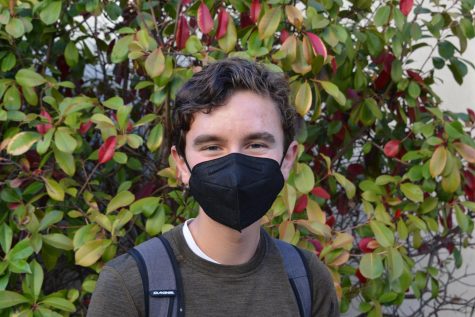 Chen was motivated to help Miner launch the program out of a shared desire to create more public opportunities for young poets in Burlingame. 
"I feel like my main job is to support teens," Miner said. "And I feel like I'm able to support different STEM kids through STEM opportunities, but I'm just thinking what can I do for the artists, for the poets out there, to help them have opportunities to shine and stand out? And so that's kind of where this was born out of —wanting to help the artistic community here."
San Mateo County's adult poet laureate, Aileen Cassinetto, has also played a major role in helping to  secure funding for the YPL program and transforming it from an idea to a reality.
"[Casinetto] has done so much to promote poetry in San Mateo County that we're just hoping it's a movement that will build and build each year," Miner said. "It's kind of exciting to just be the second ones in the county to have it, but that's the dream — that the momentum carries forward and the program grows."
To young poets, particularly those who are already involved in the YPL program or are considering it, Chen and Miner's advice is to develop writing skills through daily practice and just "take a shot" at applying for the position regardless of writing ability.
One of the YPL applicants, sophomore Lucas Keeley, is intrigued by the social benefits of the YPL program and looks forward to participating.
"I think that it's a really great way to get people to be more engaged in Burlingame and to really create a connection between creativity and that civic kind of responsibility," Keeley said.