The collegiate dream: playing sports beyond high school
For many students, sports are life — literally. From the start of elementary school to high school graduation, sports are a central part of childhoods — a positive outlet for energy and stress. Naturally, many wish to continue playing sports in college and beyond. But turning dreams of collegiate glory into reality requires students to buckle up for the grueling, yet necessary, process of college sports recruiting. 
Many athletes at Burlingame have completed or are in the midst of this process, including senior midfielder Elizabeth Fitzgerald, who recently committed to the University of Chicago to play lacrosse, and senior Lindsey Yang, who committed to Brown University for gymnastics. 
Both athletes have played their respective sports since a young age, and their long-standing passion for athletics encouraged them to pursue competition at the collegiate level. 
"Growing up, I saw the big girls in gymnastics going off to college and I knew that was something I wanted to do as well," Yang said. "So I started getting involved in the recruitment process around my sophomore year."
Senior and varsity baseball catcher Charlie Happ has yet to commit to a college but is involved in the recruiting process and has even received offers.
"Baseball has given me some of the best memories," Happ said. "Being able to compete with my friends in a sport I love has been really important to me throughout the years, and it definitely became something I wanted to pursue in college." 
The recruitment process forces students to be proactive: all three athletes started their journey by contacting different schools. Fitzgerald reached out to colleges as early as her sophomore year, hoping to get a head start and expose herself to potential coaches.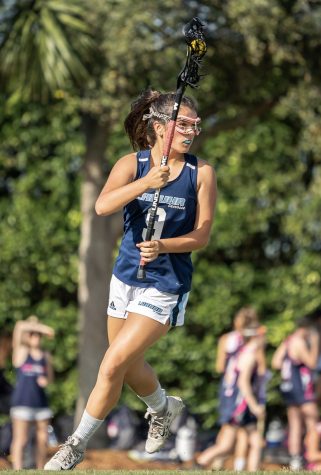 Since lacrosse is a sport popular on the East Coast, Fitzgerald traveled across the country for showcases and tournaments, trying anything to help her get in front of colleges and coaches. 
"I sent a lot of emails out to different schools that I was interested in," Fitzgerald said. "I did a lot of tournaments with my team and individual showcases just to get myself out there and get noticed." 
Yang agreed with Fitzgerald that one of the most important aspects of the recruitment process is making an effort to reach out and get the attention of as many coaches as possible.
"You're not bothering them, and even if it seems like there is no interest, they're reading your emails and they're watching you compete," Yang said. "Don't give up." 
According to tennis coach Bill Smith, an email isn't enough — he added that personal interaction with coaches and schools is critical for those aiming to be recruited.
"To me, the most important part of an athlete seeking a program is for that athlete to talk directly to a coach," Smith said. "Those recruiters have a lot of athletes they deal with, having a more personal connection and interaction with them can definitely help you get some attention." 
Colleges are just as selective in athletics as academics, and hopes of recruitment often end in rejection. Happ said that it's important to focus on yourself and not get bogged down in comparing yourself to others. 
"You just have to keep your head up and focus on what you can do for yourself in the process and not get overwhelmed or distracted by what others are doing," Happ said. "That kind of outside noise can distract you from your goals, so you just have to keep yourself on track and trust the process." 
However, trusting what can often be a long and arduous process is much easier said than done. In the end, it requires a lot of resilience and persistence.
"I just had to keep reminding myself what my end goal was and how much effort I really wanted to put into it," Fitzgerald said. "And it definitely paid off in a big way." 
These student athletes don't have to do it alone, though. Supporting them at all times are their coaches, who aid these athletes in finding the right fit both in terms of athletics and academics.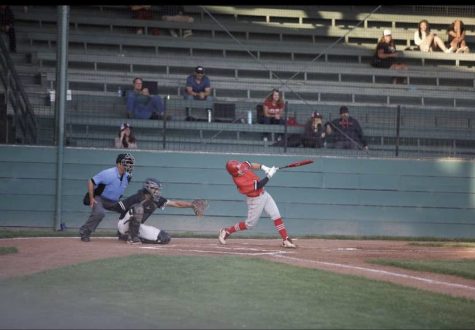 Smith, for instance, often scopes out potential schools for his athletes. However, he reminds them that athletic aspirations can come at the cost of academic ones. 
"Our team and I would say our school overall has high academic standards," Smith said. "I just want to make sure that someone isn't shortchanging their academic dreams in their pursuit of athletics." 
In Yang's college decision, academics were equally as important as gymnastics; in fact, gymnastics offered a pathway to achieving her academic dreams.
"My gymnastics in a way provided an added benefit in that it could help me get into a more academic college," Yang said. "And it was great just to have all my priorities come together: being able to maintain my academic goals while being able to continue gymnastics." 
Even with the challenges inherent in the recruiting process, each of the athletes emphasized that it is well worth it for the chance to continue playing the sport you love.
"Even if it was a stressful process, I'm proud that I did it and never gave up on it," Fitzgerald said. "I've played lacrosse since first grade and the prospect of being able to continue playing in college is beyond exciting."