Five Guys adds shakes
In early October, a source closely connected to the Five Guys Burgers and Fries Burlingame location reported that Five Guys will be adding milkshakes to menu in the coming months.
Other Five Guys restaurants around the United States have already added milkshakes, and Burlingame is going to be the next in line to add them later this fall.
Currently, Burlingame Avenue lacks a location where the classic combination of a burger and shake can be purchased, which has caused many Burlingame High School students such as Jared Dunning to be excited for this new addition to the menu.
"I like going to Five Guys, and I hope the shakes are good so I will enjoy going there even more," Dunning said.
Many other popular burger restaurants in the area have milkshakes such as In-n-out, Jefferies, Maverick Jack's, and Jack's Prime, which gives Five Guys some competition when it comes to providing shakes for their customers. These restaurants all provide the same three classic flavors, (Strawberry, Chocolate, Vanilla) which poses the question: which new or classic flavors will Five Guys offer when their shakes are introduced in Burlingame?
Five Guys is one of the many restaurants that students at Burlingame High School enjoy eating at, and it will soon be a complete burger joint with burgers, fries and now milkshakes.
About the Writer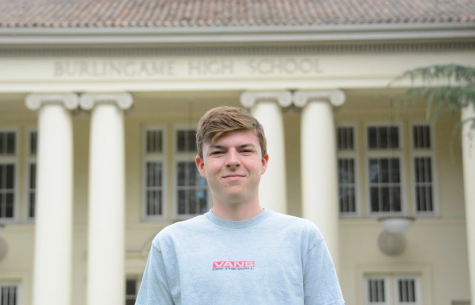 Tyler Idema, Senior Reporter
Tyler Idema is currently a junior at Burlingame High school, and he is in his second year of journalism. He has earned the position Sports Editor, and...