Psychology class introduces 20% Time Projects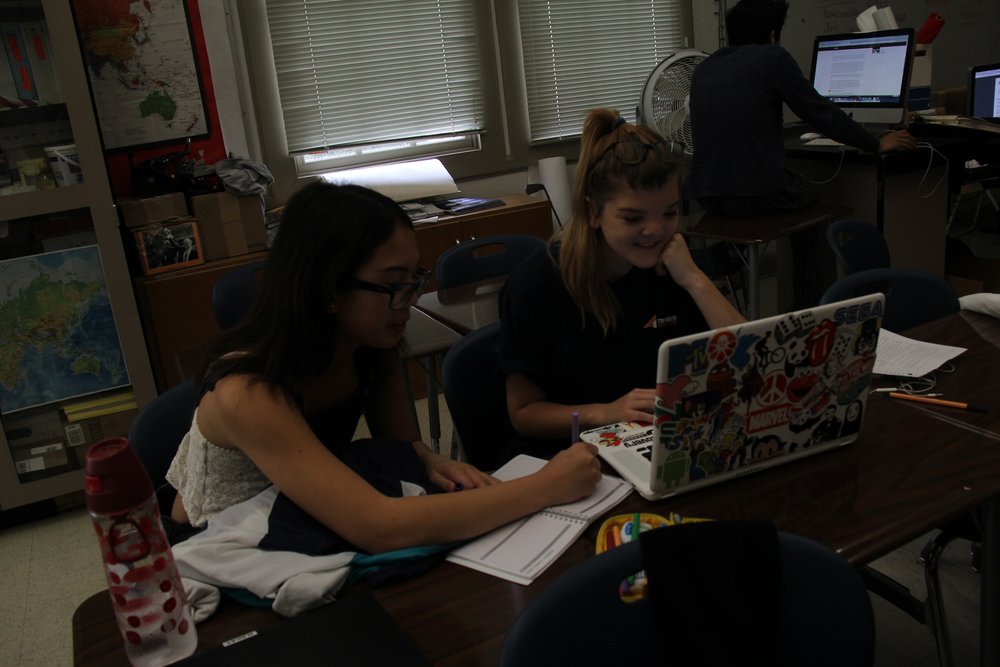 Psychology is a long-established class, but this is the first year students are doing semester-long 20% Time Projects which are in-depth research projects about any psychology-related topic. The idea is that students spend 20% of their time in the class on the project.
"The purpose of the project is for students to work on independent research and to identify an essential question that they would like to then research and then to follow up on and present a ten-minute TED-style presentation of their findings," said Michael Zozos, who has taught Psychology for the past two years.
The research project is based on a method Google uses with its employees, which led to the development of Google Drive, as well as A. J. Juliani's Genius Hour. Zozos hopes the 20% Time Project will give students a chance to individualize their learning and work on skills they will need to use in college, such as researching a specific topic, writing abstracts and making heavy presentations.
"A lot of research I've been doing says that students aren't being prepared for jobs that will be available to them in the future, so I was looking for an opportunity to bring some creative endeavors where students are in charge of their research and how they're moving forward," said Michelle Riley, who has taught Psychology at BHS for 13 years. Zozos thinks that the students' opportunity to direct their own learning and decide for themselves what is most important makes the class and the project unique.
"It's your choice of what you want to research on," junior Sandra Lee said. "You have a lot more freedom with this project compared to projects from other classes."
Lee appreciates the project-heavy nature of the course, especially because the class is only a semester long and has a lot of information to cover. Lee is researching rapid eye movement (REM) sleep's effect on learning and the memory process.
"Psychology is such a broad subject,"  junior Neha Patkar said. "It encompasses science, the humanities, and societal studies. The 20% Time Project has allowed me to look deeply into one aspect of psychology. I've learned a lot about how our brains think and how we store memory and what affects our memory. We also get to discuss with our peers in class, so I've learned about things that they've been studying."
At this point in the semester, students are finishing research and are starting to put their projects together. Apart from working on the 20% Time Project, Patkar, who is in Riley's Psychology class, says her class also watches informative movies, videos and learns about studies that have been important to the field of psychology. Zozos considers psychology a very important subject because of how it relates to students' everyday lives.
"My favorite part of psychology is having students make individualized connections to the material because everything we talk about is pertinent to them as people and as students," Zozos said. "My goal is to make this class as personal as possible for them to reflect, grow and learn more about the topic and themselves."