Substitute teacher Roger Migdow enjoys teaching at BHS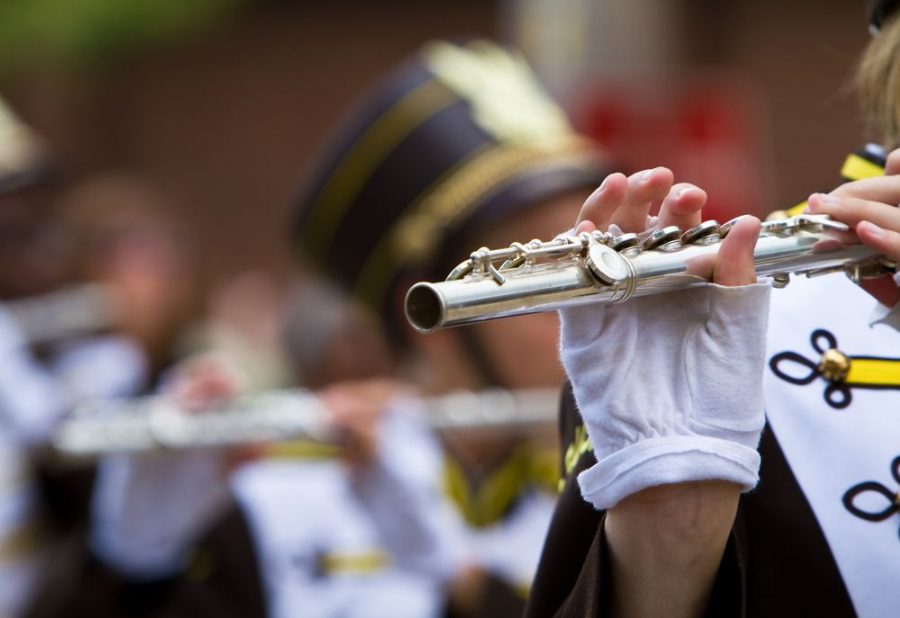 Moya Liu, Business Manager
December 20, 2017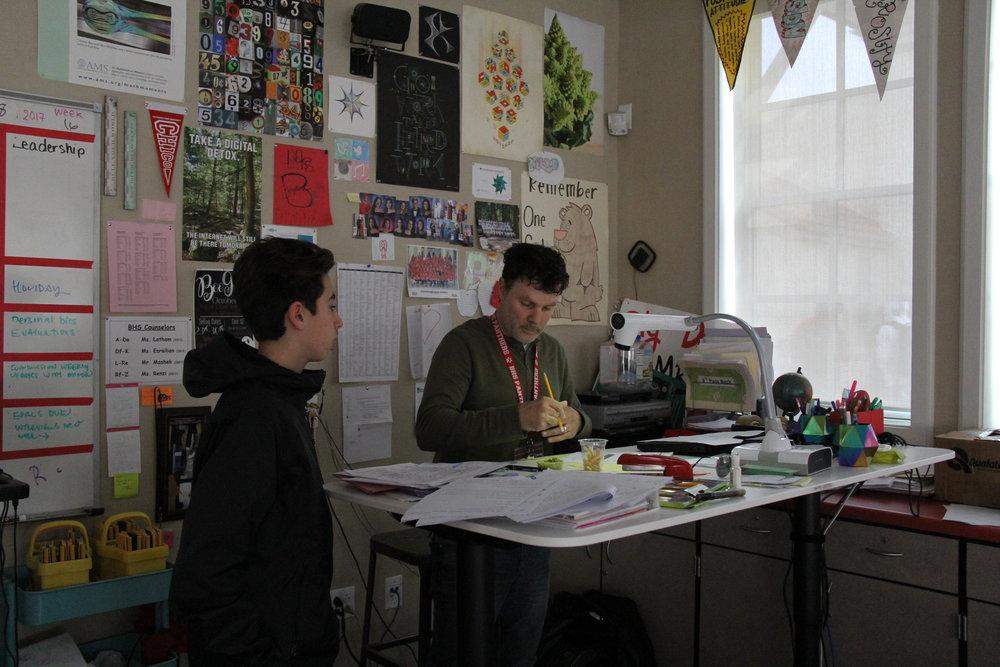 1. What is your teaching background and experience?
I started teaching full time five years ago actually in the San Mateo district, I was at Capuchino and Aragon originally. But I am from San Jose, so I ended up teaching in San Jose for a few years. And then I had an opportunity to come up here again. I've been kind of wanting to get up here, because I like this school district. And It's just seems like a perfect timing to come back here since Mrs. Berglund was on maternity leave.
2. What are you looking forward to this year at BHS?
I really enjoy doing leadership, but that's going to end now. I am excited to take over Mr. Edward's schedule. I am looking forward to having a long-term teaching experience here. I really like the school. I feel like I just fit here for whatever reason.
3. What are your first impressions of BHS?
Everyone just seems to be so happy. From a staff point of view, everyone seems to be happy to work here. And students too, we have fun in my classes, we laugh. There's a connection here that I really enjoy with my students.
4. What do you like the most about teaching math and leadership?
[Teaching] leadership is a very great opportunity for me, because I wasn't a teacher originally. I used to be in marketing and advertising. I moved from that career into teaching. And leadership is a lot like marketing, promoting events, managing people, and meeting deadlines. So it's nice to reconnect with that part of me, the creative part. And math, I've always had a connection with math, I've always enjoyed the way numbers represent the world around us.
5. What is something that surprised you about BHS so far?
I really pleasantly surprised how easy it was for me to fit in.
6. Describe yourself in three words
I would say I am an optimist, humorous, and relaxed.
7. What is your favorite subject?
My favorite subject is math for sure.
8. What is your favorite Animal?
I'm a real big cat lover.
9. How many cats do you have?
My wife and I have four Persian cats.
10. What do you like to do in your free time?
I love to watch British detective series.
11. What is your favorite movie / book?
My favorite movie of all time is Galaxy Quest, it's like a funny sci-fi action movie.
12. If you could speak to all students, right now, what would be the most valuable lesson you could offer?
I would remind them that things seem so important and overwhelming to them now, won't seem that way when they are older, that you might not even remember them well. So try to live day-to-day, not get to bogged down by the interactions you have with other students. Because things change pretty quickly as you leave high school and go to college.
13. What is the best single piece of advice you can give parents of high school students?
I would say make sure they stay on top of their school work. Every kid has an iphone, and every kid is watching movies and playing video games till late at night. That should be more of a reward for your hard work. Even though it seems hard for young people to get their minds around doing school work, you have to see it as a means to an end, because it is going to open up a lot more opportunities when you are older. So I would just say make sure their kids are on top of their school work.
About the Writer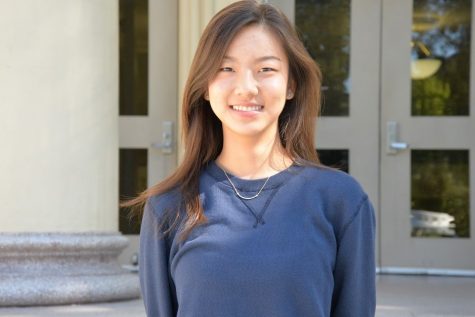 Moya Liu, Business Manager
Moya Liu is a senior and a third year journalism student. This year she will be managing the finances of the newspaper as the business manager. Moya enjoys...