March 23 declared "The Day of Student Registration to Vote"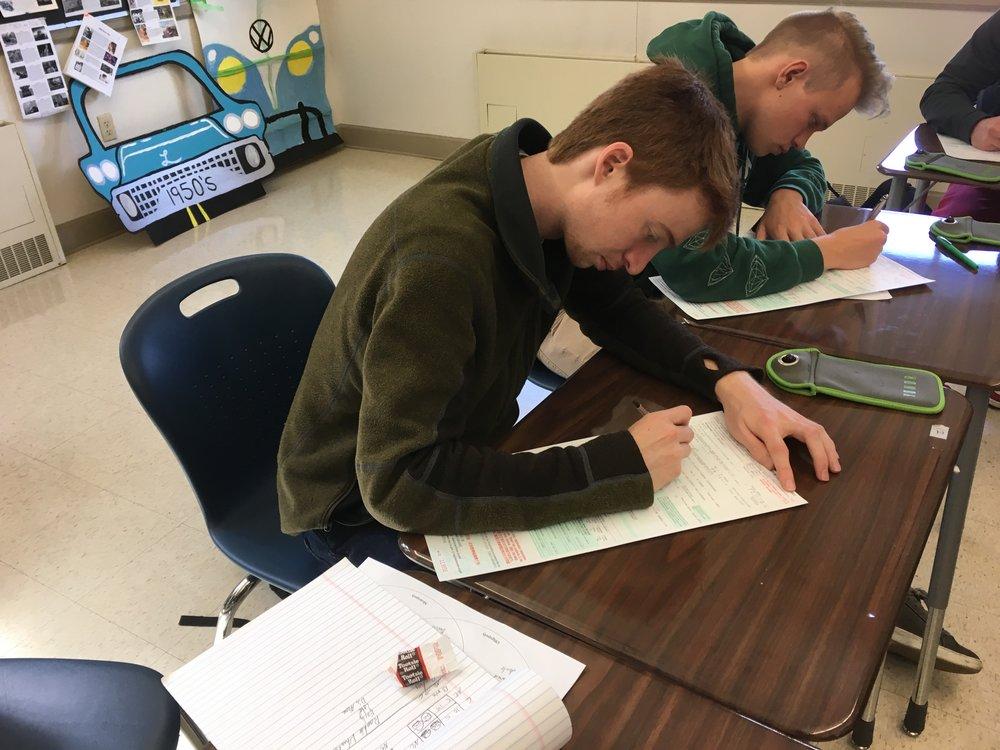 March 23 was declared "The Day of Student Registration to Vote" by the San Mateo Union High School District Board of Trustees. In accordance with the resolution, in all senior government and/or economics classes, students were given the option to register or pre register to vote.
According to the SMUHSD website, "The goal of the SMUHSD team will be to register all of our students and to increase the overall percent of young people casting their vote for candidates and measures that reflect their values."
The Resolution was proposed at the Feb. 22 school board meeting and passed on March 8. The original plan was to have all junior U.S. history classes to pre register as well as all senior government or economics classes, however this aspect was abridged to maintain the integrity of the annual event.
There have been several statewide measures to increase teenagers' civic and political participation. In Sept. 2014, Calif. Governor Jerry Brown signed Senate Bill 113 into law, which allows 16- and 17-year-olds to pre register to vote; they are then automatically registered when they turn 18.
Additionally, Assembly Bill 1817, which Brown signed into law in July 2014, designates the last two full weeks in April and the last two full weeks in September as "high school voter education weeks." This law authorizes county election officials to register students, and school administrators to appoint students to be "voter outreach coordinators." These students are then responsible for "coordinat[ing] election-related activities on his or her high school campus, including voter registration drives, mock elections, debates, and other election-related pupil outreach activities," according to Assembly Bill 1817.
The latest measure is a kind of Motor Voter Law, which would allow all California residents to be able to opt in to register to vote when they obtain or renew their driver's licenses. This measure will take effect Jan. of 2019.
In total, over 100,000 California teenagers have pre registered to vote since September of 2016, according to the latest data released by California Secretary of State Alex Padilla.
Many contribute the increase in registrations and pre registrations to the movement following the shooting at Marjory Stoneman Douglas High School in Parkland, Fla., during which 17 people were killed.