District Bridge Program collaborates with culinary arts class
The English Learning Development (ELD) Bridge Program—A San Mateo Union High School District's English program for non-native speakers–is growing. The program is designed to serve ELD level I students entering the SMUHSD as juniors and seniors with few to no credits who would be better served in an alternative program.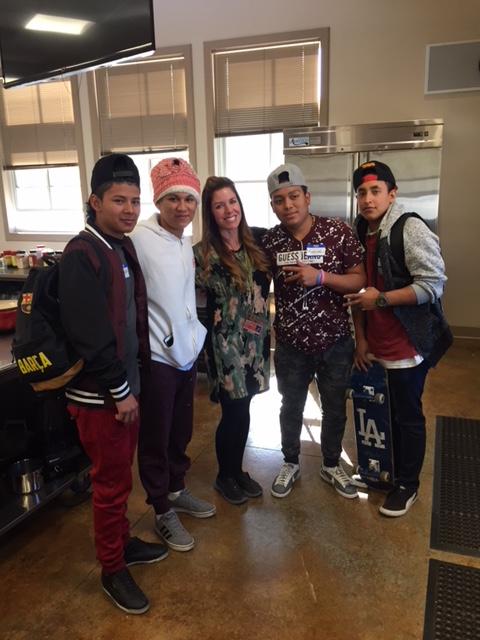 These students are classified as juniors and seniors who are in the beginning stages of learning English. The Bridge Program aims to assist students to ease their transition into mainstream English-taught courses through allowing them an opportunity to learn English– reading, writing, speaking and listening– at a pace they need and at a level they can understand.
Last December, the culinary arts class was proud to provide the opportunity of English language development for currently classified ESL students through professional learning and collaboration. ESL students from El Salvador were given access to language practice in authentic situations, which would help them with their English communication skills.
"The class was split into two parts, in the first part, they cooked El Salvadorian food, and in the second part, my students introduced them to California cuisine," said Shannon Couch, teacher of the culinary arts class, who initiated this collaboration.
Through exposing Bridge students to English speaking peers, the school district hopes they gain opportunities to practice English with age alike peers, build relationships and friendships outside of the Program, and see what a comprehensive high school is like.
The opportunity not only exposed Bridge students to authentic learning experiences, but "gave them the confidence to use English with others," SMHSUD ESL coordinator Samia Shoman said. "and the long-term effect, we hope, is faster language acquisition and acclimation to our community."
As the program increases with enrollment, so does the variety of activities. The Bridge students will be going on a field trip to the Exploratorium in a few weeks.
About the Writer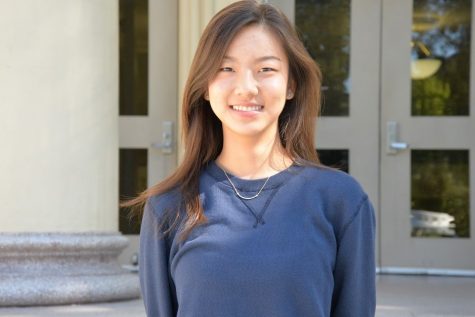 Moya Liu, Business Manager
Moya Liu is a senior and a third year journalism student. This year she will be managing the finances of the newspaper as the business manager. Moya enjoys...