Martinez's return to the dark past
In America, children's worst fear is the monster under the bed. In Nicaragua, children's worst fear is being killed walking down the street. At 9 years old, Spanish teacher Julian Martinez was forced to flee from Nicaragua and its destructive civil war. Martinez remembers the dark past he left behind in light of the horrific events currently occurring in Nicaragua and understands the pain Nicaraguans are feeling.
Since being re-elected in 2007, Nicaragua's president, Daniel Ortega, has steadily strengthened his grasp around the government and media and eliminated restrictive constitutional policies. Protests began in April regarding the government's neglect towards forest fires on the Indio Maiz Biological Reserve. The protests transitioned into a protest about new social security policies, eventually becoming a protest against Ortega's corruption and authoritarian government, led by university students. However, Nicaragua has a zero-tolerance policy for protesting, and paramilitaries and police began shooting protesters. Since then, more than 300 people have been killed.
"It's a return to the past," Martinez said. "Especially because what I remember is a time of turmoil and instability."
As a young child, Martinez witnessed horrific bombings and shootings, similar to the atrocities being committed now. In a recent letter from his sister, Martinez learned that his family had been targeted by the paramilitaries and the public in order to gain access to their small food store. Because people have no food, they have resorted to stealing. They even threatened to burn down Martinez's family's house. His family believed they were all going to die.
Martinez has seen how people in the United States cannot and probably never will understand what it islike to live during a civil war. There is a level of unawareness and ignorance in America, particularly because there has never been a conflict of similar violence and brutality within the past century.
By living in both countries, Martinez has seen the difference in the involvement of young adults in politics. He described it as "a revolution made by the young people," who are working to change the system and be involved in the political conversation.
"They are so involved in the political conversation and it's something I don't see here in our country. When we go to vote, our young people don't vote in the elections. It's the opposite of what happens in Nicaragua. We have to fight in order to vote. Young people want to vote and have an election" Martinez said.
"It makes me angry that the young people of Nicaragua, the future of their country, are being killed by the police and government. Justice is not being served."
About the Writer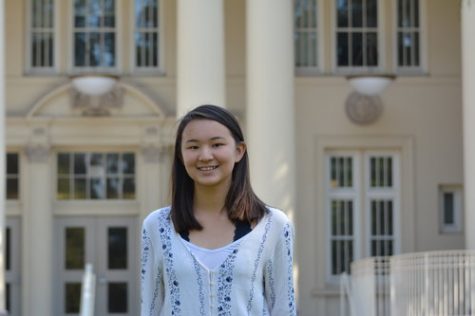 Hanna Sato, Head Photographer
Hanna Sato is a senior at Burlingame HIgh School and is a third year journalism student. This is her second year as the Chief Photographer of the Burlingame...