Famous author with local roots
Hang on for a minute...we're trying to find some more stories you might like.
She was born in San Francisco, and she died in Vermont. She had few friends as a young girl and agoraphobia as an adult. She existed as a social pariah in her three years at Burlingame and received worldwide renown for her stories of ghosts and public stonings. To this day, the horror fiction genre stands in the shadow of powerhouse author Shirley Jackson.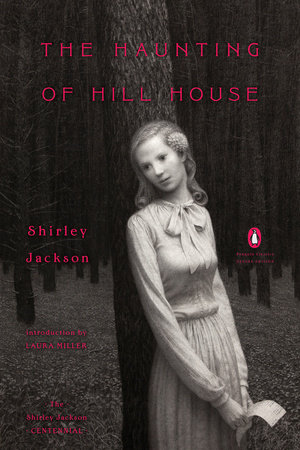 Horror writer Stephen King cited Hill House as "…one of the most important horror novels of the 20th century." On Oct. 12, Netflix released a TV series loosely based off the novella.
Jackson's writings would inspire notable horror authors such as Stephen King and Neil Gaiman. Born in 1916, she was raised in a shingled house on Forest View Road, now called Forest View Avenue. Jackson's home life was fraught with conflict. Her mother, thoroughly a "Hillsborough mom" by modern-day standards, was discontented with her daughter's reclusive temperament. Jackson wrote in her diary, "I thought I was insane and I would write about how the only sane people are the ones who are condemned as mad and how the whole world is cruel and foolish and afraid of people who are different." The strained relationship between mother and daughter, societal expectations versus individual eccentricities, was to be a recurring theme in Jackson's novels.
Jackson attended Burlingame for three years. She played violin in the school orchestra. In her senior year, she and her family moved to Rochester, New York. Thereafter, she attended Brighton High School, also abbreviated as BHS. In 1934, Jackson began her freshman year at University of Rochester, later transferring to Syracuse University.
Stanley Edgar Hyman, another Syracuse student, read Jackson's first short story appearing in the literary magazine and vowed to marry the author. Two years later, his vow came to fruition. When Hyman accepted a professorial position at Bennington College, the couple settled in Vermont.
It was during this time in Bennington that Jackson was most prolific. As a housewife, most of her time during the day was spent in solitude when her husband went to work. The Lottery, published in The New Yorker on June 26, 1948, catapulted Jackson to fame. In response to the controversial communal violence portrayed in the short story, The New Yorker received hundreds of letters. To this day, it is read widely in high schools across the U.S. Even after she became a successful author, Jackson's mother still criticized her daughter, mainly for her lack of photogenic physical traits. But Jackson couldn't care less about the way she was portrayed in the media. In fact, a rumor emerged among several gossip columns that Jackson was a practicing witch. She did, after all, own at least six cats of the same color fur at any one time in order to fool her husband into thinking that they only owned three or four cats. Jackson, for her part, did nothing to dispel these rumors. She found a measure of amusement in them.
As her name recognition increased in the publishing industry, the shunning of Jackson's eccentricity became celebration. In 1959, the publication of The Haunting of Hill House cemented Jackson's status in the horror literature pantheon. Celebrated horror writer Stephen King even cited Hill House as "…one of the most important horror novels of the 20th century."
The plot follows four main characters as they attempt to spend a summer living in a notorious haunted house. It is revealed in the beginning that one of the characters will die at Hill House. What makes the novel so terrifying is its central premise: the malicious ghosts are really the repressed "inner demons" lurking in the minds of the characters. (The main character is haunted by painful memories of her emotionally abusive mother. Sound familiar?) To that end, the horrors of Hill House are inescapable. One can hardly run away from the dark thoughts concealed in their own subconscious. Ghosts, bogeymen and the things that go bump in the night are figments of the human psyche. Jackson's novel begets the question: what does that connote about the human psyche?
The good news is that you can answer that question for yourself. On Oct. 12, Netflix released a TV series called The Haunting of Hill House, loosely based off the original text.
For her part, Jackson believed that the only way to vanquish her "inner demons" was to transform them into fiction. The self-conscious girl from Burlingame derived success from accepting her strangeness, and now the literary world is forever changed.
"As long as you write it away regularly," Jackson wrote, "nothing can really hurt you."
About the Writer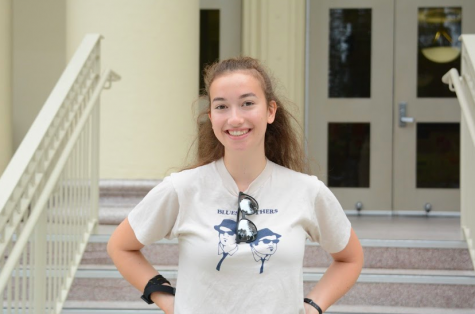 Lily Page, Managing Editor
Lily Page is a senior at Burlingame High School (BHS) and managing editor of The Burlingame B (italicize the name.) This is her third year in Journalism....