Morning Glory: the Ave's oldest store
Hang on for a minute...we're trying to find some more stories you might like.
When Paulette Munroe graduated from Burlingame 46 years ago, she was not entirely sure what she wanted to do with her life. However, a plan for the future soon presented itself in the form of Morning Glory, a store where she had been selling her handmade clothing since she was 16. Munroe and her sister Maureen bought the business from a friend's sister with financial help from their father. Munroe recalls the early days when her father, who was very frugal, would loan them money.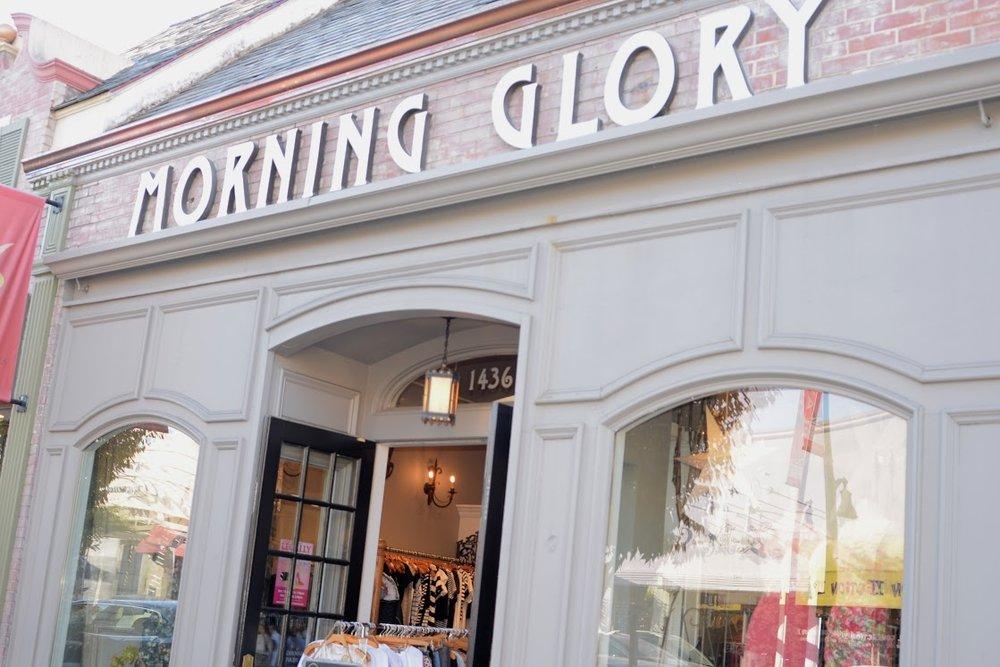 Morning Glory has been open since 1972 and has been in its location on 1436 Burlingame Avenue since 1995.
"[He would] only lend us exactly as much money as we had saved. So together we had saved $2,500 so he lent us $2,500," Munroe said. "We opened it with $5,000." They worked together making a majority of their inventory with Paulette sewing clothes and Maureen making jewelry and other accessories.
In the early 1970s, when the sisters attended BHS, Burlingame Avenue looked very different. Almost all the stores had single owners, as opposed to the large chains present today. Munroe remembers a store called Miller Drug.
"[The store had] a soda fountain in the middle [with]… a white marble counter; you could go in after school and all the kids used to hang out," Munroe said. "It was like something out of an old movie."
Despite many renovations and changing store fronts on Burlingame Avenue, Morning Glory still stands. Originally across from Copenhagen Bakery in an 800 square foot space, it has moved multiple times and is now located at 1436 Burlingame Ave.
"[There's] really nothing about [running the store] I don't like… you know the customers so well…. You know what you have, you know what they like and they sort of just count on you to guide them," Munroe said.
After all these years, Munroe still owns Morning Glory, although it's not just her and her sister anymore. She now has seven salespeople working for her and though she no longer makes all the clothing (almost all of it comes from wholesale manufactures), she still does all the alterations by hand and loves the community aspect of owning a small business on the Ave.
"I [love it] because you know the customers so well. And this town is really good for it, because even if people move away, everybody's parents are still here," she said. "They all come back."
About the Writer
Amelia Harris, Staff Reporter
Amelia Harris is a sophomore at Burlingame High School and this is her first year in Journalism. She runs cross country and track through school and love...