"I feel like every other Jew in the world—terrified and scared"
Jewish students speak on Pittsburgh shooting
On Oct. 27, a shooter wielding an AR-15-style assault rifle and three handguns entered the Tree of Life synagogue in Pittsburgh, Pennsylvania. He killed 11 members of the congregation. The shooting was the deadliest instance of anti-Semitic violence in U.S. history.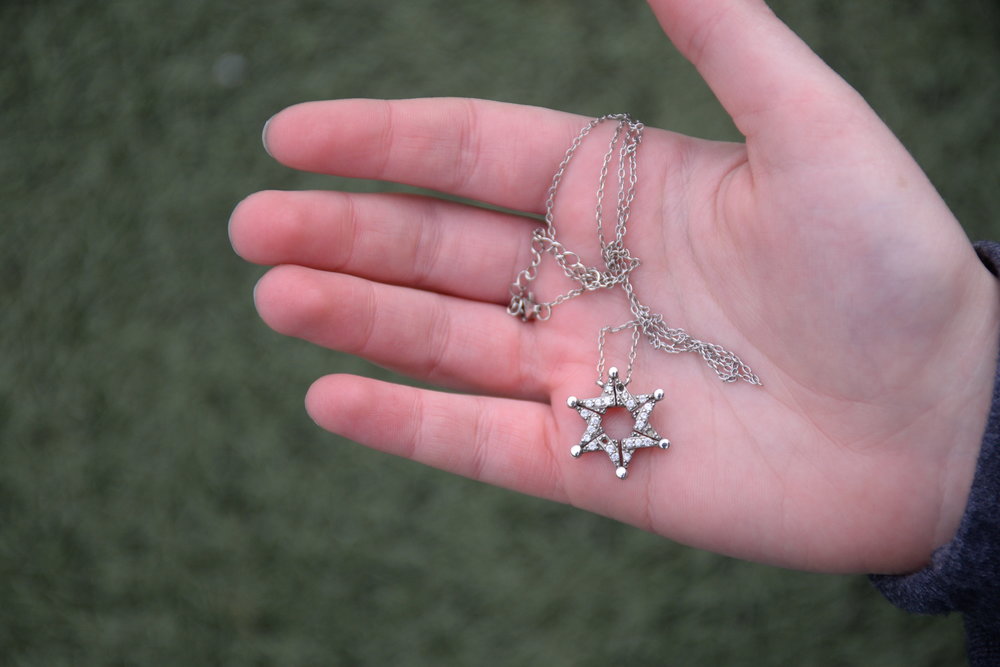 The Star of David is recognized as a symbol of Jewish identity. The design of this necklace, belonging to freshman Zoe Steinberger, has a story. During the Spanish Inquisition, Jews wore Star of David necklaces which could unfold as butterflies in order to conceal their true religious meaning. Steinberger's necklace is a modern replication of this design.
"There were Holocaust survivors who died in the shooting—it's so heartbreaking," senior Audrey Liebhaber said. The shooting was particularly harrowing for Liebhaber, as her uncle, aunt and cousin are congregants at the Pittsburgh synagogue.
"I feel like every other Jew in the world—terrified and scared," Burlingame alumna Ellie Feder said. (Feder's father, Dan Feder, is a rabbi at Peninsula Temple Sholom, a widely-attended synagogue in Burlingame.)
Feder, who graduated last year and is now a freshman at University of California, Davis, described how anti-Semitic posters were found on her campus in early October. The posters read, "Every time some anti-white, anti-American, anti-freedom event takes place, you look at it, and it's Jews behind it." Printed upon the posters were images of Dianne Feinstein, George Soros and Christine Blasey Ford with the Star of David emblazoned on their foreheads.
"That was already unsettling, and now this," Feder said. Still, she stressed that many students at UC Davis are kind and welcoming toward individuals who belong to religious minorities.
"The week [the shooting] happened, there was a service held at the Davis synagogue. It was packed," Feder said. She noted that the majority of the individuals attending the service were UC Davis students.
Liebhaber and Feder both emphasized the inclusiveness of the Burlingame community in welcoming different religious denominations. To Liebhaber, however, the Pittsburgh shooting has demonstrated the degree to which anti-Semitic violence can occur in unpredictable circumstances.
"It's always been there, underneath," Liebhaber said. "Now is the time [anti-Semites] choose to show their hatred."
Liebhaber's comment alludes to other recent instances of anti-Semitic violence. In 2016, white nationalists attending the Unite the Right rally in Charlottesville, Virginia, chanted, "Jews will not replace us."
    Liebhaber described a time in freshman year when her faith came up in conversation and several of her peers began asking her questions such as "Why don't you believe in Jesus?" and "Is it weird not to celebrate Christmas?" The questions made her feel uncomfortable.
"In the back of my mind, I'm always worried that I might say the wrong thing. You never know who is anti-Semitic," Liebhaber said.
Liebhaber and Feder also cited the resilience of the Jewish community, both locally and globally.
"When something bad happens," Feder said, "we still keep ticking, we still keep praying, we still keep gathering."
About the Writer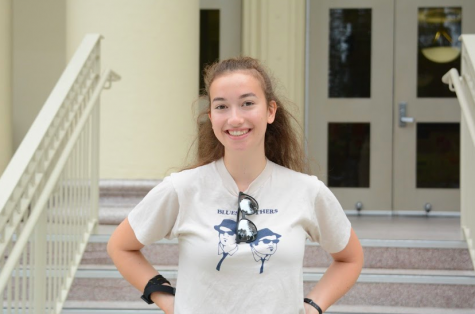 Lily Page, Managing Editor
Lily Page is a senior at Burlingame High School (BHS) and managing editor of The Burlingame B (italicize the name.) This is her third year in Journalism....