Spring musical preview: preparing for 'Disaster!'
Earthquakes, tsunamis, infernos and memorable music from the '70s will feature prominently in Burlingame's production of the Broadway musical "Disaster!," which opens Friday, Mar. 10.
Featuring groovy music like "Hot Stuff" and "Sky High," "Disaster!" takes place in New York as the hottest A-listers line up for the grand opening of a floating casino. What starts as a night of dancing and games quickly turns into panic and catastrophe when various natural disasters — mimicking the plot lines of classic disaster films — strike the poorly built casino.
"This year's production is quite different from past BHS productions," sophomore and cast member Nico Bennett said. "All of the iconic '70s hits bring a new and fun dynamic to the [stage]."
Appearing as Mr. Seldom Bucket in Maskerade and Cinderella's prince in Into the Woods, Bennett is well-equipped to take on the charming and flirtatious Chad Rubik. Rubik's love for beautiful women and handsome tenor voice places him in comedic situations.
"[Rubik] is a handsome winner who pretends to be a player when in reality he is still heartbroken about the loss of his first love," Bennett said. "The [role] seemed daunting at first, but I know that I will be ready after lots of rehearsals."
Bennett stressed that the theater environment has helped him grow comfortable on and off the stage. 
 "The risk of making decisions and putting yourself out there is very freeing," Bennett said. "It has taught me to not take myself seriously and enjoy life without fear of embarrassment."
Cindy Skelton, director and drama teacher, loves putting together the musicals because she gets to work with skilled adults and star students like Bennett.
"My friend Jim Ambler is the choreographer, and he does some amazing work that I could never imagine doing," Skelton said. "We have to share a brain and have the same vision in order for everything to go smoothly."
Unlike previous years' productions, "Disaster!" has no main characters — supporting characters make up the prominent roles. According to Skelton, this casting method should offer more students opportunities in the spotlight. 
With the help of Ambler and vocal director Rick Reynolds, Skelton selected a total of 11 supporting characters who all act, sing and dance.
"There are a lot of things we are looking for," Skelton said. "How well do they pick up choreography? How much energy do they have? Are they nervous on stage? Are they having fun? It's a huge puzzle."
Now that the rehearsals have begun, the cast and crew are collaborating to make sure that everything fits into place. The costumes and slang must be appropriate for the '70s, giving the audience a glimpse at an era shaped by bell-bottom jeans and flower power.
"[Cast and crew] are very different but also very similar in many ways," junior and crew member Alex Hollrah said. "As I have done both of these roles at the high school level, it's really interesting to see what goes into the show from the ground up."
For Bennett, Skelton and Hollrah, it is very rewarding to see the end product of months of work and effort. Rehearsing with music in an upbeat environment makes this year's process even more fun.
"There are a lot of [songs] that students will recognize, with a specific emphasis on drums and punk rock," Hollrah said. "'Disaster!' combines elements of the real world and theater which is so cool."
Even junior and theater enthusiast Olivia DiCesare knows that this year is unlike any other. Her friends from the drama department have filled her in on almost every detail of this splendid jukebox musical.
"It is supposed to be silly but in a dark way," DiCesare said. "Ever since I have gone to school [at BHS], I come to see the plays and musicals. I am definitely planning on showing my support this year, and [beyond]."
Leave a Comment
Donate to The Burlingame B
Your donation will support the student journalists of Burlingame High School - CA. Your contribution will allow us to purchase equipment and cover our annual website hosting costs.
About the Contributors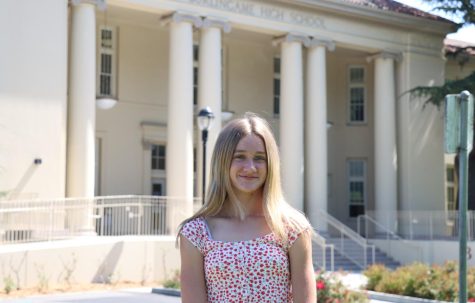 Ruby Rosenquist, Staff Reporter
Ruby Rosenquist is a junior at BHS and a first-year Journalism student. She is excited to use her creativity to produce a newspaper full of relevant content....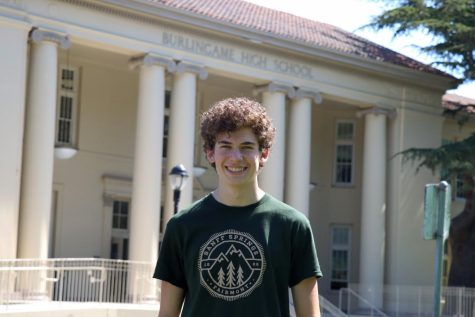 Jake Rothstein, Head Photographer
Jake Rothstein is a Junior at Burlingame High School and is a second-year student in Journalism. Jake is excited to be the new head photographer for the...