McLaughlin, funky fixture of community, describes life of education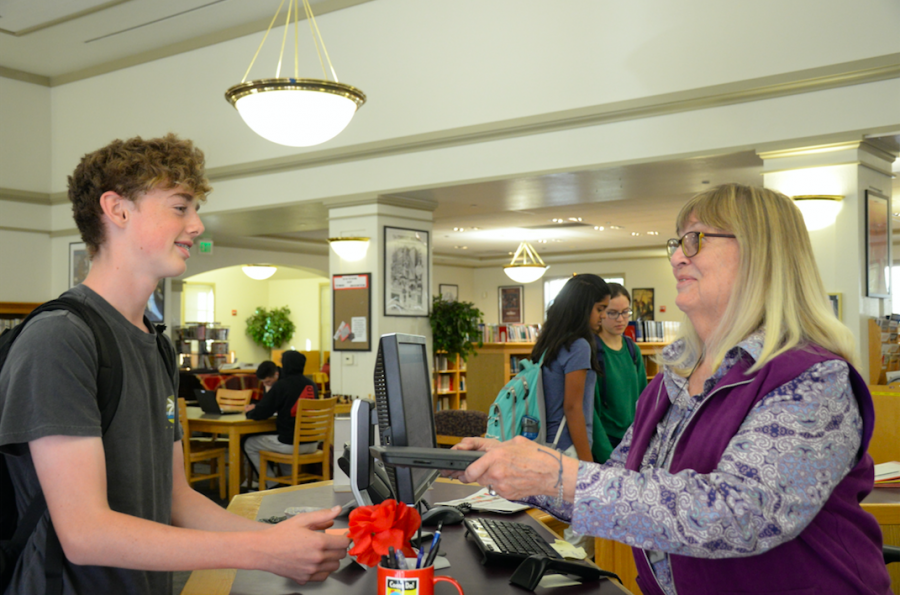 Linda Lee Vickery McLaughlin has lived in Burlingame her entire life. McLaughlin attended Burlingame, graduating in 1967. She then attended the University of California, Berkeley, and returned to teach journalism and English at Burlingame for 27 years. Now, she is the historian for the Burlingame High School Alumni Association.
Students on campus know McLaughlin as the zany volunteer filling in for Alexis Navarro, who is on maternity leave.
"The older I got, the less I took myself seriously. All my students thought I was a nut," McLaughlin said.
McLaughlin's self-described "nutty" personality can be accredited to her eclectic beliefs in shapeshifting and spirit animals. An avid Native American artifact collector, McLaughlin is a quirky fixture in the Burlingame community.
McLaughlin did not always know that she wanted to become a teacher. She attended Burlingame for four years and discovered a love for reading and writing. McLaughlin left Burlingame for University of California, Berkeley in 1976. At the time, UC Berkeley students held many riots and protests on campus.
"I was disturbed, so I dropped out between my sophomore and junior year. Life was not certain anymore. So I left college, and my husband and I promptly had three children," she said.
Feeling uncertain about her career and direction in life, McLaughlin returned to Burlingame.
"Coming back to Burlingame was stable for me. Raising a family was stable," McLaughlin said. "But I soon realized I was bored to death."
She opened a clothing store on the corner of Primrose Road and Chapin Avenue called "The Black Sheep," because, in her own words, she "wanted a part of the American Dream."
After three years, her business was not doing as well as she had hoped. McLaughlin realized that she wanted to procure a degree in business to build upon the knowledge she had acquired from owning her boutique.
But then, she found an opening for a tutoring job. She took the job and realized that teaching was her true passion through her interactions with children.
"I then realized that instead of helping people with fashion, I wanted to help open minds and talk about books because I loved reading. I knew I wanted to be a teacher," McLaughlin said.
She received her teaching degree and Masters in English from the University of Notre Dame, and took a teaching position at Burlingame.
During her early years at Burlingame, instead of decorating her door with ornaments like most teachers did during the holiday season, she decorated her door with condoms to promote safe sex.
"The principal was not too thrilled with me," McLaughlin said.
She taught any classes available, and thus, she became the journalism advisor.
"At first I was completely lost. Someone from the staff would even take a red pen and mark all the mistakes in the newspaper," McLaughlin said.
Eventually, she learned the rules of journalism and developed a passion for publishing the newspaper.
"I was here with the journalism kids for hours. We felt that we had a deeper connection with the school. One of the girls even said she wanted to spend the night at school … That's what we felt: we felt this was our home," McLaughlin said.
In 2014, McLaughlin became a part of the Burlingame High School Alumni Association, which helps fundraise for the school, also providing children of alumni opportunities for scholarships.
"I learned that everyone has a story, and I believe that we each have the responsibility to listen to each other's story to grow our own story," McLaughlin said.
About the Writer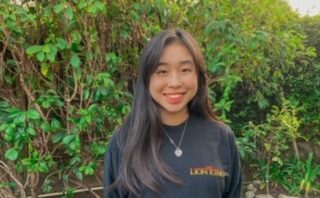 Allison Szetu, Design Editor
Allison is a third-year journalism student and the Design Editor for the Burlingame B. She is involved in a number of clubs such as KIN Club and UCSF Ambassadors...