District proposes new changes to Flex Time
In advance of the 2023-2024 school year, the San Mateo Union High School District (SMUHSD) is considering making changes to Flex Time — currently a shorter period on even block schedule days where students can freely go to any teacher to get help — to transition it to a place where students check-in with one teacher.
"Right now, the proposed change is to have it set up as more of a homeroom style so that at the beginning of Flex, students would report to [an assigned room], and teachers would take attendance there… It's still under discussion," said Assistant Superintendent of Curriculum and Instruction Julia Kempkey.  
Under the current proposed plan, students will be assigned a homeroom teacher, whose class they are already enrolled in, to check into at the beginning of every Flex Time before being able to go to other classes. According to Kempkey, the proposed changes are intended to address gaps in Flex attendance rates.
"Some students are just not going to… any Flex Time classrooms and administrators just are trying to support them in finding a space that they can go to right from the beginning and maybe making a connection with a teacher," Kempkey said. 
It is important to note that because the changes are currently in the bargaining stage of contract negotiations between the district and the teacher's union, it is uncertain to what extent the proposal will be implemented, if at all. Union representative and the Chair of the Teachers' Association Bargaining Team, Giancarlo Corti, could not respond to a request for comment on the matter because he is currently involved in negotiations. 
"This is one of those things that's under discussion," Kempkey said. "There [are] definitely some benefits and challenges to either way that we implement it… It's one of those situations where we're trying to work towards a system that will support all students, which is always a challenge in schools."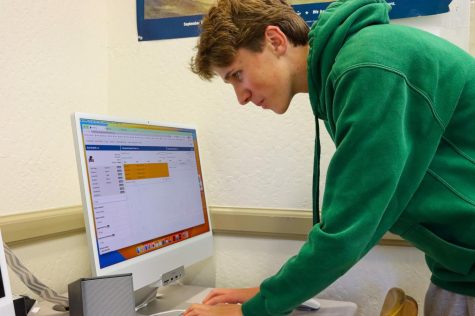 The district originally proposed a more drastic change to Flex Time, incorporating occasional lessons taught by the homeroom teacher. This has since been removed, according to Kempkey. But even though the district has narrowed the scope of its proposal, there are still concerns from teachers. 
"My concern is that there is a change [to flex] happening that doesn't really take into account the people, i.e. the students and the teachers that are actually using Flex. The proposal was, as far as I know, done at the very senior level," said science teacher Alexandra Kirkpatrick, who is Burlingame's union representative.
Kirkpatrick emphasized how important Flex Time is for both students and teachers alike, as it saves time by giving students opportunities to clarify information and ask for help.
"For me, Flex Time is a time when I get to do a lot of things with students that end up saving time in the long run," Kirkpatrick said. "I feel like it would replace something that was very useful with something that would just end up being a little bit of a time suck. And maybe it would be helpful for a few students, but overwhelmingly, there would just be a loss of time for most students and most teachers."
Junior Pierce Schuman said he felt similarly to Kirkpatrick and hopes the district will maintain the Flex Time status quo.
"I really appreciate having that entire [Flex] Time to talk with the professors and catch up with my classes," Schuman said. "I think Flex Time as it is right now, for me, is perfect."