When it comes to food offerings, Burlingame Avenue has a problem of excess. Presented with a wide variety of restaurants — from Italian to Mexican to Mediterranean to Indian food — it isn't hard to feel paralyzed by the sheer number of options presented. This is especially true when searching for the right place to grab a quick coffee and pastry. Putting aside the mega coffee shop chains — Philz, Peet's and Starbucks — a number of bakeries that each claim to offer the best artisan baked goods. However, I have tried three bakeries on the avenue: Bakehouse, Copenhagen and Maison Alyzée, ranking them on three categories: service, atmosphere and, of course, taste. 
Atmosphere: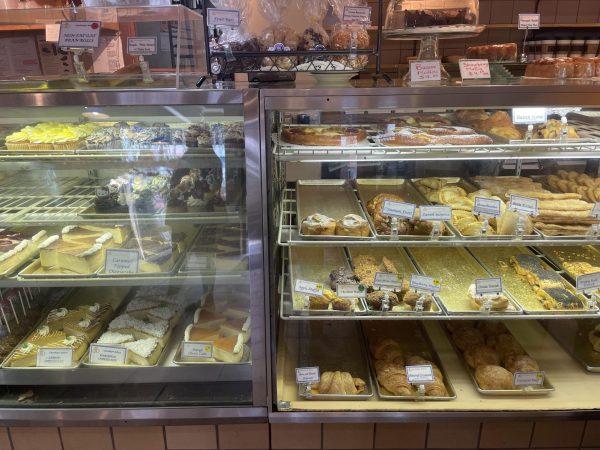 Maison Alyzée radiates sophistication with its stunning layout and parisian vibe. At the same time, given the many seating options available and the wide array of pastries on display, the atmosphere is welcoming. This is the type of bakery to go meet friends or work on homework. Copenhagen, although more commonly known as a breakfast and lunch restaurant, has a bakery section though with minimal seating options. There isn't much to comment on here, but I did prefer the dining seating to the bakery area. Finally, upon walking into Bakehouse, I was surprised by the small size of the bakery. There is barely enough room for a handful of customers and no seating. Its size isn't redeemed by its small selection of  pastries. Overall, I was overall really disappointed by the offerings, and certainly  expected more after experiencing the adventurous menu at their main restaurant, Twelvemonth.
Service: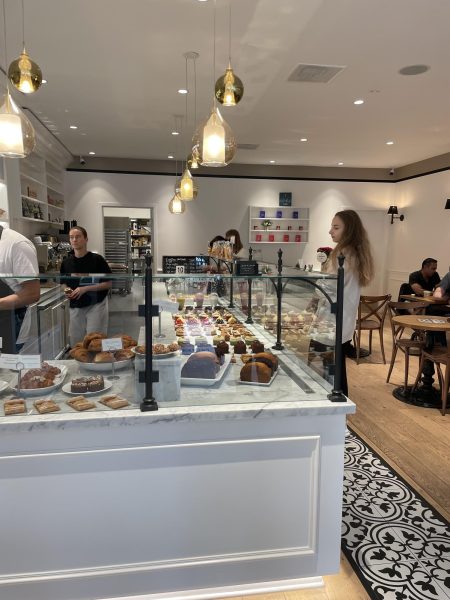 If judging a bakery by its atmosphere is like judging a book by its cover, customer service gives you a peek at the main characters. Service, in any restaurant or store, is critical. Coming in at the top was Maison Alyzée: Amidst a busy weekend during the "Burlingame on the Avenue" festival and with a line out the door, I expected the staff to be (understandably) stressed out. However, that was not the case at all. The staff were extremely welcoming and even offered pastry suggestions when I struggled to choose amongst all the options. I could not have had a better experience in this department. Copenhagen took second place: Like the atmosphere, the service was good, but nothing out of the ordinary, just a simple, friendly interaction with the staff. On the other hand, I cannot say the same for Bakehouse. Their staff were unpleasant and didn't treat customers with the same hospitality that I received in other cafes. Unfortunately, the unpleasant interaction left a bitter taste in my mouth for the rest of my time in the establishment.
Taste: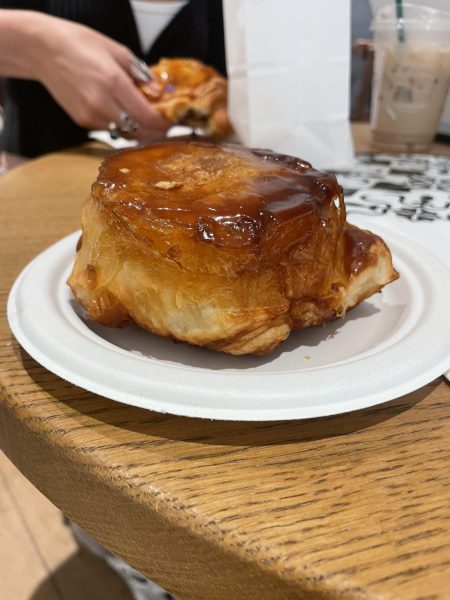 Finally, the most anticipated portion of the review: the taste. Once again, Maison Alyzée claimed the top spot. I ordered the Pistachio Croissant and Kouign Aman, and both were absolutely delicious. I wasn't sure what to expect, but I could not have chosen better pastries; they were both so good but not overly rich or too flavorful. I would definitely recommend ordering these if you go. Next, at Copenhagen, I ordered their blueberry scone and plain croissant. Again, nothing out of the ordinary — the scone was just as I anticipated (like any regular blueberry scone). The croissant was okay, but after Maison Alyzée, I was looking for more than an average plain butter croissant. Lastly, as I discussed before, upon entering Bakehouse, I was disappointed by their lack of pastry variety. All of their croissants had some type of nut in them, which completely disregards potential customers with nut allergies. I ordered the chocolate almond croissant. After the first bite, the almond taste was very overpowering, especially given the minimal chocolate inside the croissant. Although this is to be expected since it's a chocolate almond croissant, it wasn't very good, and I can't see myself reordering this pastry or even going back to Bakehouse again.