Celebrating the Irish
The Saturday before St. Patrick's Day is always celebrated with a parade in San Francisco. Situated around the Civic Center Plaza, the parade of traditional Irish dancing and music attracts hundreds of people annually. Many students take Bay Area Rapid Transit (BART), the train cars filled to the brim with green-clad crowds of people.
"I went with two other friends and a couple people I didn't know. We mostly just walked around, and one of them threw up on BART because she had too much to drink," junior Naomi Johnson said.
Over the years, the St. Patrick's Day parade has attained a reputation for being one big party, apparent at San Francisco's celebration this year. Alcohol is passed around like blunts, which are also prominent, many underage attendees drinking out of green shot glass necklaces.
"It's really just a bunch of people drinking and smoking on the field, just standing around. There was also a bunch of cops just watching us," junior Julia Doherty said.
March 17 celebrates Ireland's official patron saint, Saint Patrick, as well as Irish heritage and culture. When it was made an official Christian feast day in the early 1600s, Lenten restrictions on eating and drinking alcohol were lifted for the day, leading to St. Patrick's Day being the number one drinking holiday in the U.S. and Ireland.
Now, St. Patrick's Day is celebrated with green beer and "Kiss Me, I'm Irish" T-shirts. The Christian holiday is most commonly known for its parades and drinking culture.
"American consumerism pushes all holidays to be whatever pushes corporate profits.  Guinness, Jameson and green Bud Light are definitely representation of businesses taking advantage of the holiday," social studies teacher and proud Irishman Matthew McDermott says. "I counsel BHS students to be careful whenever they might be pushed to drink. Know your limit and plan ahead."
About the Writer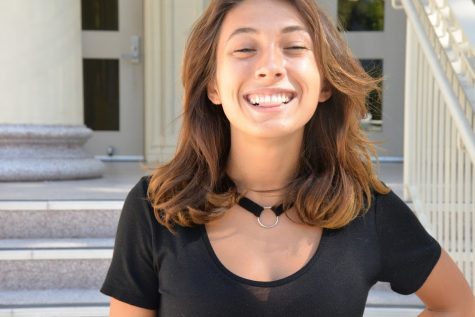 Claire Hunt, Managing Editor
Claire Hunt is a member of the Burlingame High School class of 2020 and the Managing Editor of the Burlingame B. When she's not writing and editing articles,...