SMUHSD unsure of school reopening likelihood — state orders bring setbacks
On Thursday, Dec. 10, the San Mateo Union High School District (SMUHSD) held their monthly board meeting, where they were scheduled to discuss the possibility of reopening schools sometime in January, the initial month they intended to reopen. However, the conversation shifted based on  Gov. Gavin Newsom's reissuing of stay-at-home orders to counties experiencing high rates of COVID-19, schools would be forced to shut down. And by the looks of it, San Mateo County may be just weeks, or even days, from joining the 36 counties in California that are already following the stay-at-home order.
Assuming San Mateo County will soon join other Bay Area counties in issuing a stay-at-home order, SMUHSD currently intends to allow all students on school campuses after the county is out of the purple tier. As of now, the Board says the earliest all students can return to school is Feb. 16, assuming the county will be out of the purple tier before that date. But the length of time in which the county will remain in this tier is unknown, and so is the exact date by which students will be given the option to return to the classroom. Currently, the Board is tweaking a schedule in which half of the school's population will be in class at a given time, where the other half will learn via Zoom.
In the meeting, students and staff expressed their concern for the reopening, while others showed support for the proposal. Capuchino High School Spanish teacher Arienne Adamickova read out a letter on behalf of Burlingame Spanish teacher Sally Shurter, who has been out of work this school year after she contracted COVID-19 on two separate occasions. 
" I was extremely healthy and active prior to contracting this virus, and I can't tell you how many times I have seen my life flash before my eyes in the last nine months," Adamickova said on Shurter's behalf. "Please do not place students, family and teachers in such a precarious and vulnerable position."
SMUHSD has taken all perspectives on the issue into account, and intends to reopen with even more precautions in place than they initially planned. . In previous board meetings, some students have stressed the importance of learning in-person, while others insist on remaining online until the virus is better under control in the county.
"I'm not worried on the 'when,' I'm worried on the 'how,'" SMUHSD Board of Trustees member Greg Land said. "We have to remember: we do want our kids to come back. We know that no matter how wonderful the distanced learning is, it's a poor substitute for having live instruction."
The Board's next meeting regarding school reopening is currently set for Jan. 21.
About the Contributor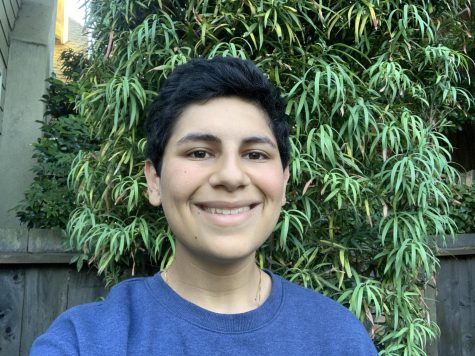 Jacob Lubarsky, Copy Editor
Jacob Lubarsky is a senior at Burlingame High School and a copy editor for the Burlingame B, but also works as a senior reporter and page designer. He...