National referee shortage plagues high school football
Playing under the Friday night lights is a quintessential part of the high school football experience. But since the pandemic, unprecedented referee shortages have threatened to disrupt the long-lasting tradition. 
John Philipopoulos, varsity football coach and athletic director of 23 years, has seen the issue reach Burlingame's shores this season. So far in the 2022 season, the team has already had to move two of their games to Thursday night due to the shortages, a first in Philipopoulos' tenure. 
"There's not enough officials in football, baseball, basketball, water, polo, lacrosse, you name it; there is a definite shortage," Philipopoulos said. "[The shortages] started last year, we were fortunate enough where we didn't get moved, but obviously, things like this don't get better right away."
Referee shortages have always been an issue, but the pandemic clearly exacerbated the crisis. Barry Mano, the current president and founder of the non-profit National Association of Sports Officials (NASO), has seen firsthand the ramifications of losing referees.
"[Shortages are] a big issue. It's probably, other than physical assaults, the biggest issue that our industry is facing. Keep in mind, pre-pandemic, there was a shortage of officials, but the pandemic put an exclamation mark on that shortage." Mano said. "A good 15% or 20% of them decided not to come back."
Notably, referee shortages are now impacting players: Burlingame football's coveted senior night and matchup against Menlo School was moved from Friday, Oct. 28, to Thursday, Oct. 27.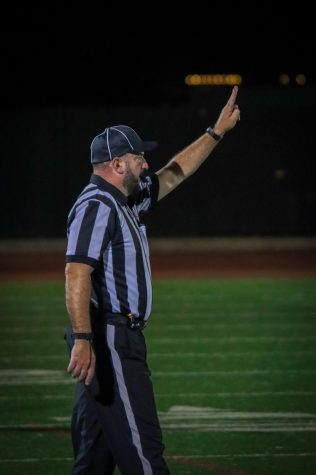 "The team was kind of confused and disappointed that we got [rescheduled] twice," senior football player Danny Hilt said."The Aragon game [on Thursday] was what it was. But the fact that a game that is so important to all the seniors on the team got rescheduled… I know a lot of my family and friends [weren't] there." 
Varsity games normally require five referees, limiting the number of Friday matches that a league can host. Teams are left with an insufficient number of Friday time slots that force games to be pushed back to Thursday, Saturday or left short-staffed.
"We've actually adapted by being short. I did Sequoia and Burlingame, their freshman game three weeks ago [with a] two-man crew," referee Paul Harris said. "It's a job, it's got to get done. We have to do the best that we can with what we have in place."
Not only are referee shortages on the rise, but the NASO reported a recent uptick in referee assaults.
"It's never been worse. We get bonafide reports here at NASO every single week of a physical assault against a sports official," Mano said. "There was just another death where somebody punched so hard that it actually killed the referee, but that's sort of the outlier, thank goodness."
As abuse from spectators becomes more frequent, referees have begun to take extra precautions to ensure their safety.
"Last week, an official in our Silicon Valley group was threatened at a game," Harris said. "There's concern for things like that. We are supposed to walk [in and] out here all together, just in case that happens. If it's a really hostile game, we would just run and get out of there."
For the majority of high school referees, officiating sports is a part-time job. In the case of Curt Vanderstelt, who has been refereeing since 1995, when he was 15 years old, officiating has been a lifelong hobby. 
"
It's a labor of love. I love football. I love doing this. I love being out there with the kids and helping them.
— Paul Harris, Referee
"I do it mostly because I love being involved with sports, and I love to give back to the community as a referee," Vanderstelt said. "There's not a lot of income. You get paid about $75 a game on average."
While Vanderstelt still sees many more years of officiating ahead, older referees have begun to retire due to the intense physical demands of officiating, along with the increasingly hostile crowds.
"The referees are getting older and older, and they're retiring out, some of them because they physically can't do it anymore, and other guys just aren't interested in doing it as much as they have been in the past," Vanderstelt said.
For those that do remain on the job, they just want to officiate a fair and safe game. 
"We want to do a great job for every game. I have no interest in screwing up a kid's game or messing a call up. I want to be as perfect a referee as I can because I love the game," Vanderstelt said. "I wish I could get every call right, and when I don't, I feel as bad as the person who's yelling at me."
Leave a Comment
Donate to The Burlingame B
Your donation will support the student journalists of Burlingame High School - CA. Your contribution will allow us to purchase equipment and cover our annual website hosting costs.
About the Contributor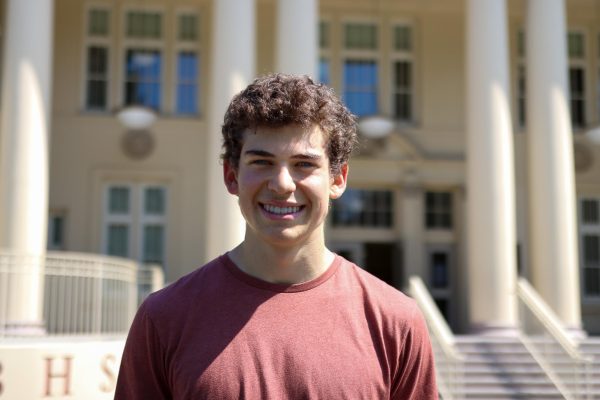 Jake Rothstein, Managing Editor
Jake Rothstein is a senior at Burlingame High School and is a third-year student in journalism. Jake is excited to be the new co-managing editor for the...