Review: Battle of the acai bowls
It's no secret that acai bowls — with their vibrant purple hue, nutritious ingredients, and endless topping combinations — have become a go-to snack for health-conscious eaters. These bowls are made from acai berries, a so-called "superfood," and topped with various fruits and granola. But, today, it feels like you can find acai bowls on every street corner. As more and more juice bars and eateries add the purple treat to their menus it can be difficult to determine where to go for the best bowl. To settle the matter, I compared three different acai places around the Bay: Sweet Citrus and Deja Vu in Burlingame, and Blue Hawaii Acai in San Francisco. 
Sweet Citrus (Burlingame)
Sweet Citrus serves its smoothies and bowls from inside the Broadway Farmers Market on Broadway Avenue. It's easy to miss as a pedestrian, but upon going inside the market, the place emerges from a hole-in-the-wall – literally. The store's convenient location allows you to shop for groceries while you wait for your bowl or smoothie to be prepared. Be warned though: Sweet Citrus' menu is on the pricier side, with most bowls costing upwards of $12. 
Sweet Citrus' menu is a fancy, lengthy curation of smoothies, juices, bowls and even Greek yogurts with fun names such as 'Jack E Flamez' and 'Island Vibez.' Unlike many other acai places, Sweet Citrus does not allow you to make your own bowl, but you can choose from a selection of acai bowls with different additions, like fruit or almond butter. There are also pitaya bowls, something I've yet to see in any other acai place. 
My pick was the Classic bowl, which didn't take long at all to prepare. Before I tasted it, I had to take in its visual glory: a foundation of creamy, frozen acai topped with bananas, strawberries, blueberries, honey, granola and coconut shreds. 
Although there is no interior seating available, Sweet Citrus has a few tables and chairs available outside in view of passing pedestrians, which is where I opted to eat my bowl. But before I could taste the acai, I had to dig through a mountain of coconut and granola, which felt more like an obstacle than a generous addition.
Upon tasting the acai, however, I was met with a pleasantly refreshing — yet not overly sweet — taste. The fruits added in were fresh and sweet, and the coconut and granola added flavor and crunch to the bowl. It all came together as a delightful acai experience. 
Although the bowl was on the pricier side, I thoroughly enjoyed my generous heap of acai. My rating for Sweet Citrus was a 4/5.
Deja Vu (Burlingame) 
Deja Vu lies on Burlingame Avenue. Although it's small, the indoor seating makes waiting for your food a little less uncomfortable. The menu was less expensive than Sweet Citrus; however, some items, including their acai bowls, cost more than I would've comfortably paid for. 
Diversity is the name of the game at Deja Vu with a selection ranging from juices and smoothies to salads and sandwiches — and, of course, acai bowls. What differentiated it from the other places was the ability to customize the size of the acai bowl, and the freedom to choose the base of the bowl — options ranged from  almond milk to coconut milk and coconut water. In addition, you could add 'boosters' such as turmeric and whey protein powder, which I can imagine enhances the acai experience. However, those additions will cost up to $2 extra, which I was not interested in. 
I decided on the Hawaiian Acai bowl, which, along with the usual toppings of strawberries, blueberries, bananas, coconut and granola, included pineapple chunks and a drizzle of honey. Although the fruit was flavorful and fresh, I found that the acai foundation itself was lacking. Frankly, it tasted more like purple-colored ice than the vibrant superfood I expected.
As much as I wanted to like it, Deja Vu's bowl was small, underwhelming and pricey. My rating for Deja Vu is 2.5/5. 
Blue Hawaii Acai Cafe (San Francisco)
Blue Hawaii Acai is a health-centric spot in San Francisco's Embarcadero Center that specializes mostly in acai bowls (hence the name). There is limited high-top seating available inside, but there are a number of tables outside where one can enjoy their food. As with the rest of the acai places, Blue Hawaii's prices were questionably high.. However, it was a little less pricey, with a small acai bowl costing about $8. 
The menu consists of foods you'd expect from a  health-conscious  place: smoothies and acai. However, they also serve poke bowls, a Hawaiian staple food. The latter choice sells out quickly due to high demand. Most of the acai bowl options had the same acai base but with different toppings. There was also the choice to make additions to the toppings — but this (you guessed it) costs extra, which I wasn't so willing to pay. 
I simply opted for the Classic bowl, which consisted of bananas, berries, granola, honey and acai. I first noticed the consistency: not icy like some acai bowls, but creamy and smooth. I enjoyed the fresh additions to the acai; the granola, however, shared more of a likeness and taste to Rice Krispies than actual granola, which I was not a fan of. The acai itself was very sweet — a little too sweet for my taste — though I thoroughly enjoyed my bowl. 
My tasting experience for Blue Hawaii Acai Cafe was pleasant, though I feel there are cheaper and yummier alternatives out there. My rating for Blue Hawaii Acai Cafe is 3/5.
Verdict
My favorite out of the three acai places was Sweet Citrus, whose ingredients and overall taste of the acai were unmatched. However, my biggest takeaway was the price — no matter where you go, expect to pay upwards of $10 for a bowl of acai in the Bay Area.
Leave a Comment
Donate to The Burlingame B
Your donation will support the student journalists of Burlingame High School - CA. Your contribution will allow us to purchase equipment and cover our annual website hosting costs.
About the Contributor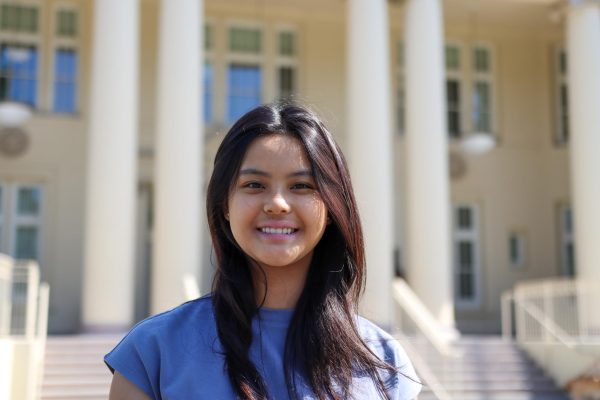 Sophia Puzon, Senior Reporter
Sophia Puzon is a junior at Burlingame High School and a second-year journalism student. She's thrilled to return this year as a seasoned senior reporter....