Healthy desserts are all over the internet — I taste-tested four viral treats
All over the internet are billions of recipes for healthy, alternate desserts that are meant to satisfy one's sweet tooth without consuming too many ingredients that could make them feel bloated or nauseated, such as refined sugar and saturated fats. I had to test out a whole bunch of these reci\pes to see if they lived up to their flavor standards and could actually replace normal desserts.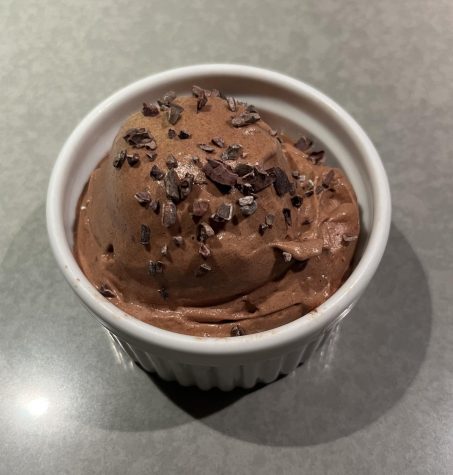 Chocolate banana "nice cream":
"Nice cream" has been a phenomenon since I was growing up, and I first tried it when I was 10 years old. Essentially, blended-up frozen bananas form a sweet, creamy base that feels like ice cream. There are many variations of a "nice cream" recipe that can be found online; this one I found from eatplant-based.com.
I cannot stop making this recipe and crave it 24/7. I make it so that it tastes creamier and more chocolate-y than actual ice cream, and once you make this version it is hard to go back. I always feel good and energized after eating this because it is pretty healthy. I often like to serve mine in a fancy glass and top it with dark chocolate pieces, and occasionally a dollop of whipped cream, to make it extra decadent.
Rating: 10/10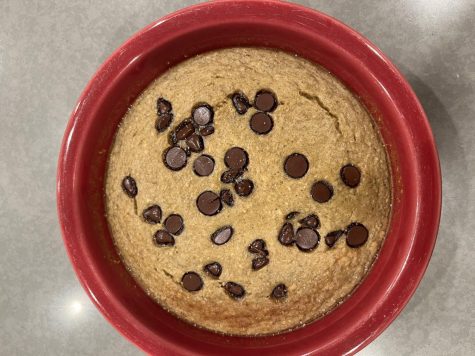 "Cookie" baked oats:
Last year, the phenomenon of "baked oats" blew up all over TikTok. Essentially, baked oats are blended up oats, eggs, banana and various other ingredients for specific flavors, baked in the oven to mock a souffle-type dessert. The recipe can also be served as a sweet, yet nutrient-dense breakfast. I stumbled upon a viral "cookie" flavored variation of baked oats from @callascleaneats on Instagram.
This recipe truly tasted amazing. I was surprised at how sweet it tasted despite only being sweetened by the banana and dark chocolate chips. The texture was extremely moist and decadent, and I genuinely felt like I was eating a cookie-souffle, not a nutrient-dense recipe that could be eaten for breakfast. I especially recommend adding sea salt on top — then it has the perfect salt-sweet flavor balance! The only downside is that I did get tired of the dessert after having it a few times, but if you don't overdo it, it is perfect!
Rating: 9.5/10
Chocolate chia seed pudding: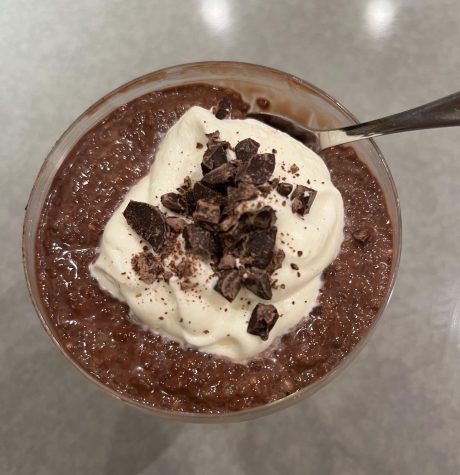 Because of their ability to absorb liquid and swell up into a moist, gummy-like texture and stick together, chia seeds are commonly used as an alternative pudding base. As opposed to typical pudding bases that are higher in saturated fat, chia seeds contain an abundance of healthy omega-3 fatty acids, fiber and protein. There are hundreds of different chia pudding recipes and flavor variations that you can find with one internet search. I followed a basic recipe from feelgoodfoodie.net, and chose to make the chocolate flavor.
The recipe certainly satisfied my sweet tooth, but it was nothing special. In fact, the best part of the dessert was the whipped cream that I added on top, which wasn't even part of the recipe. I almost feel like some of the flavor was absorbed by the chia seeds, because the chia pudding simply wasn't sweet, chocolate-y or flavorful enough. I would potentially make this recipe again because I still loved the texture of the seeds, but the other recipes definitely tasted better.
Rating: 6/10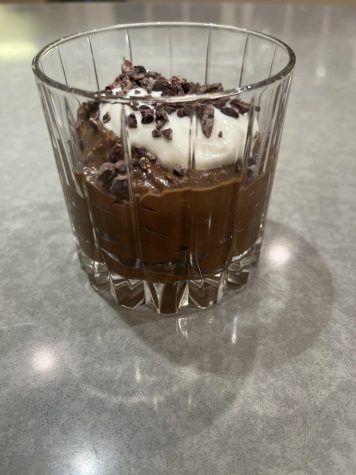 Avocado chocolate mousse:
I've heard from multiple people that avocados make the perfect, creamy base for a chocolate mousse and taste just like the real thing when blended up with cacao powder and sweetener. Recipes for this dessert can be found all over the internet, but I decided to try a simple one I found on Instagram from @tracesoats.
Overall, I enjoyed this recipe, and felt satisfied after eating it. I liked how chocolate-y and rich it was; however, it did not fully taste like a dessert. The flavor of the avocado was slightly overpowering, and the mousse did not taste very sweet. As someone who loves the bitter taste of dark chocolate, I still found the mousse delicious. However, someone looking for a sweet dessert will not find it with this recipe. I might make this again, but I would be much more likely to make the baked oats or the banana nice cream instead.
Rating: 6.5/10
Leave a Comment
Donate to The Burlingame B
Your donation will support the student journalists of Burlingame High School - CA. Your contribution will allow us to purchase equipment and cover our annual website hosting costs.
About the Contributor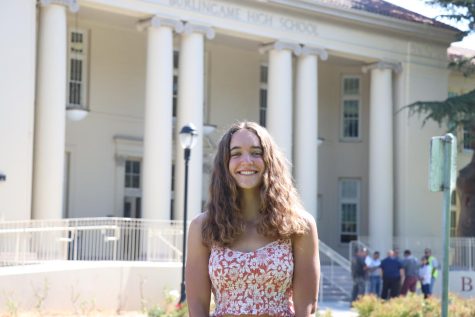 Ellie Neuman, Staff Reporter
Ellie Neuman is a Senior at Burlingame High School, and a first-year journalism student. With a lifelong passion for animals, she has always strived towards...