They Shall Not Grow Old Brings WW1 to Life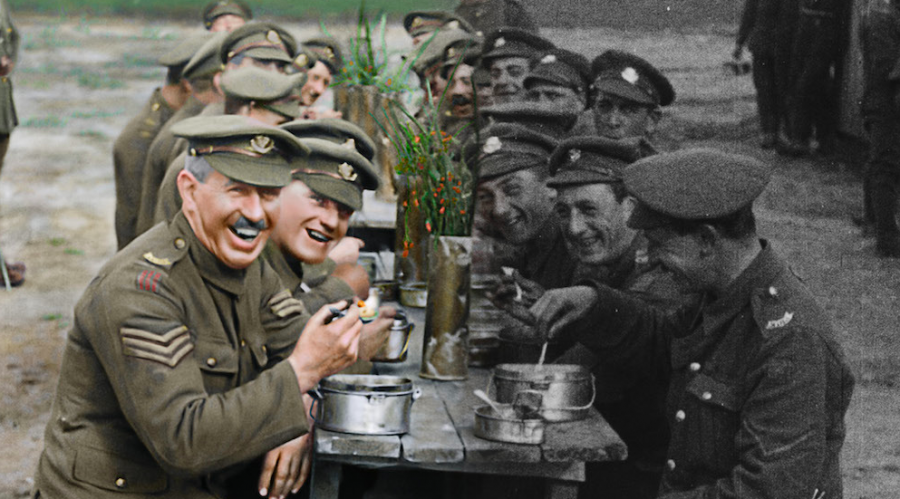 The World War I documentary "They Shall Not Grow Old,"directed by Peter Jackson, first premiered in the U.K. on Oct. 16, 2018, and later aired on the British Broadcasting Corporation (BBC) on the 100th anniversary of the 1918 armistice that ended WWI. Now, the film is premiering in American theaters. "They Shall Not Grow Old" was a five-year project between Jackson, the BBC and the British Imperial War Museums. Jackson collected old WWI veteran interviews and worked on transforming British WWI footage using new restoration technology while adding audio effects to produce a stunning result far more effective and lifelike than a regular colorization. All this was done with the goal of humanizing the veterans of the century-old, less-discussed world war.
The movie opens with clips of the untouched WWI footage, and around the 15-minute mark, transitions into smooth, colorful film replete with sounds and voices of the Western Front. The effect of this transformation is potent; the human voices, actions and behaviors of the soldiers force the audience to recognize them as such, to a far greater extent than the old film was capable of. This humanization allows the movie to succeed in its mission to provide evidence for the logical, but not completely realized idea, that soldiers of this time were people just like us.
While the old WWI footage portrays the daily lives of soldiers in remarkable detail, the movie fails to capture the events of the war due to its reliance on archival footage and photographs. Although the film contains is footage of shelling and artillery barrages, there is no footage of any engagements. The movie starts with the veterans' experiences registering for the war and their opinions on the start of WWI and ends with their reception back home. Do not expect a documentary about the history of the war itself—it is based solely on the experiences of its veterans.
The film closes with a final transition back to black and white. The veterans recount their experiences returning from the war, describing their inability to connect with citizens as a result of their failure to understand what the former soldiers had went through. One of the soldiers recalls returning from the war, seeing a "help wanted" sign with the stipulation, "No servicemen need apply."
Overall, audiences need to be aware of the movie's limited scope and its goal. "They Shall Not Grow Old" is a fantastic achievement that allows audiences to connect to the experiences of WWI soldiers in a way that has never been achieved before. Just keep in mind that these experiences are confined solely to those of British WWI veterans on the Western Front.
About the Writer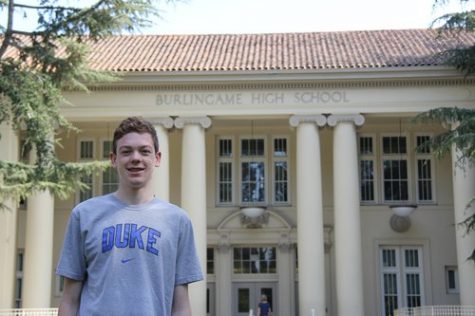 James Lowdon, Senior Reporter
James Lowdon is currently a Senior at Burlingame High School. When he is not at BHS, James enjoys playing waterpolo, swimming, video games, and watching...