SMUHSD reveals new campus policies for reopening
In their Jan. 21 board meeting, the San Mateo Union High School District (SMUHSD) said that they remain unsure as to when their seven high schools will return to some version of in-person learning. At the meeting Board members heard from coordinators responsible for reopening who explained procedures that would take place on campus once students return to the classroom. SMUHSD Deputy Superintendent Kirk Black and SMUHSD Student Health Coordinator Sara Devaney presented various procedures and physical changes that are necessary in order to reopen schools. 
Currently, the Board is basing their anticipated procedures to return to school after Gov. Gavin Newsom's "Safe Schools For All Plan," which details how the Governor wants public schools to transition back into in-person instruction. While the plan focuses on bringing elementary schools back first, it also includes a state-enforced checklist that high schools around the state must follow to return to in-person learning. 
Currently, the Board plans to make the following changes when in-person instruction resumes:
Campus design
Designated entry points on all campuses, where staff will conduct health and temperature checks for all those entering the school.

Campus visitation will be cut drastically, with doorbells installed in the schools to alert staff to visitors. 

Plexiglass shields will be installed around each desk and face shields will be offered to students. 

Only one to two students will be allowed to use a restroom at a given time.

Only 30% of students will be on campus at a given time, with the other 70% online. (Students will be cycled through an A and B rotation).

At least two campus safety specialists will be present at all campuses to enforce the safety rules.

At lunch, students will have assigned eating areas with designated bathrooms. All areas will have indicators for students to remain 6 feet apart from each other.

Classrooms will be disinfected nightly.
Student expectations
Face coverings will be mandatory. The school will provide them if needed, and the district will request that cloth face coverings be washed daily.

If students fail to abide by the COVID-19 procedures implemented, they may be forced to return to online learning.

Hand sanitization will be required upon entering each class.

Students will be tested for COVID-19 once every two weeks. 

A distance of 6 feet between others will be required at all times.
About the Contributor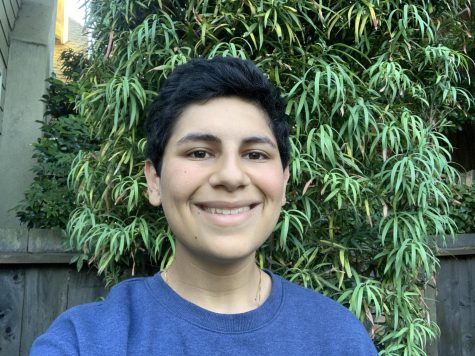 Jacob Lubarsky, Copy Editor
Jacob Lubarsky is a senior at Burlingame High School and a copy editor for the Burlingame B, but also works as a senior reporter and page designer. He...