It's been a tumultuous season for varsity football (3-4 overall, 1-2 Peninsula Athletic League Bay) thus far this year. After a slow start to the season with back-to-back  disappointing losses, the Panthers rebounded, defeating Arroyo, Half Moon Bay and Mountain View High School. But Burlingame's positive run was halted on Friday, Oct. 13 by an aggressive and talented Wilcox team. The Chargers imposed their physicality all game, trouncing the Panthers 41-7. 
Senior quarterback Eddie Gill cited the physicality and size of Wilcox as a major factor in the loss.
"Sometimes guys are just gonna be bigger, like Wilcox, their guys were huge," Gill said. "Maybe that's a little weak point, we don't have the size."
Gill completed seven of his 16 passes for 90 yards with one interception, but despite the statline, many players were proud of their passing game against Wilcox. 
"I feel like [Gill] played really well, despite the statline probably not looking like that," senior Gavin Larkin said. "We're throwing the ball a lot more than we used to, as I said, we looked really good."
It was clear right from the first play that the game was going to be extremely physical. Wilcox displayed their physical dominance on the opening kickoff, providing a violent hit on the Panther returner. That would be a theme throughout the contest. 
"We knew that it was going to be an uphill battle," head coach John Philipopoulos said. "That's an outstanding football team over there but our kids came out, fought hard and played well. We matched their physicality. They just had some great athletes over there."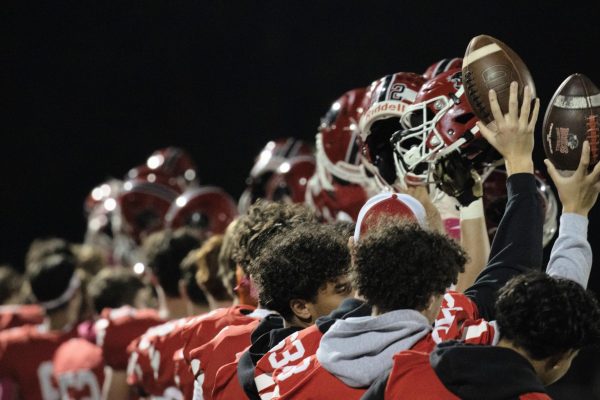 The Panthers were also missing two of their top offensive weapons to injury, senior running backs Sam Felton and Cole Quilici, both of whom have made an impact rushing the ball this season. As a result, Burlingame's running attack was stifled. The Chargers limited senior back Angelo Medina, who scored three touchdowns with 282 yards on the ground against Mountain View a week prior, to just 13 yards.
Because the Panthers were promoted to the highly competitive PAL Bay League this season, the squad has already clinched a spot in the Central Coast Section (CCS) playoffs despite their mixed record. The Panthers are hoping to close out the season strong, with hopes of building momentum for their playoff matchup. 
"We've guaranteed CCS with a win against Mountain View," Larkin said. "We're pretty happy but we're just trying to get a higher seed now."
Philipopoulos is confident about the next few weeks, despite Friday's defeat and a difficult upcoming schedule. 
"I think we just have to keep doing what we're doing," Philipopoulos said. "Stay positive, keep moving in the right direction, and we'll be okay."
Next week, on Senior Night, the Panthers will face first-place Los Gatos High School on Oct. 19, who is fresh off a dominant 55-2 win over Mountain View.
"Next week's going to be tough, Los Gatos are higher ranked than [Wilcox]," Philipopoulos said. "They're a great football team, but it's senior night, Thursday night football, we'll be ready."