Franklin Templeton job shadow
Hang on for a minute...we're trying to find some more stories you might like.
Franklin Templeton Investments invited BHS students to attend a job shadow on Tuesday, Nov. 6. The company specializes in mutual funds and is one of the world's largest asset management groups with its headquarters in San Mateo.
Junior Adam Patino described his first impression of the company as shocking.
"When I walked into the building, I was amazed because it was not how I imagined it to be and was almost like a hotel," Patino said.
Upon walking in, the students received folders that contained a schedule, a packet based on the person they are shadowing and a set of questions for the students to ask their person. Then, the students entered the auditorium where they were given a presentation on the background of the company and employees described their roles at Franklin Templeton. Patino was assigned Van Tran, a Divisional Strategy Partner, to shadow the entire day. Her job is to bring in business for the company and analyze mutual funds through data.
"Her job appealed to me because I like dealing with numbers and communicating with other people and skills such as talking to people are crucial aspects to her job" Patino said.
For the rest of the day, the students split up and followed their assigned employee in groups of three.
"Overall, from this experience, I have learned what a bond is, what a mutual fund is and how a global investment company functions. I am glad I had this chance to explore a new field and would consider this career option in the future" Patino said.
About the Writer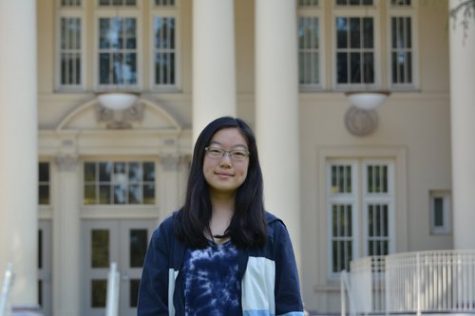 Annie Sun, Senior Reporter
Annie Sun is a junior at Burlingame High School and a second-year journalism student. On campus, she is a varsity badminton player and is involved with...