Burlingame thrift stores adapt to survive during unprecedented times
Businesses across Burlingame have suffered from new COVID-19 restrictions in the past few months, but some thrift stores have managed to survive thanks to increased donations and support from the community. 
Pick of the Litter, a Burlingame thrift store operated by the Peninsula Humane Society and Society for the Prevention of Cruelty to Animals (SPCA), struggled in the early months of COVID-19 after the stay-at-home order forced all non-essential businesses to close. Still paying rent for their storefront, Pick of the Litter fortunately had their rent reduced and was able to get through the months until non-essential businesses were permitted to re-open.
With retail store re-openings, new guidelines and practices have been introduced that have forced businesses to adjust and reform to prevent the spread of COVID-19. Among other things, Pick of the Litter adapted by adding social distancing decals to their floors, as well as enforcing the use of face coverings, providing hand sanitizer, installing plexiglass in front of cash registers and limiting the number of people allowed in their store. Despite reduced hours and new restrictions to the store, Peninsula Humane Society and SPCA Communications Manager Buffy Tarbox believes Pick of the Litter has been able to recuperat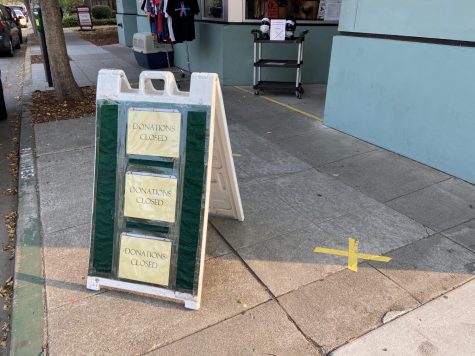 e enough to continue.
"Our community has been still coming to the thrift store and purchasing items and so now our revenue is kind of back up to what it used to be before COVID," Tarbox said.
Community support has been an unexpected positive of COVID-19 for Pick of the Litter, with a surplus of donations flooding the store.
"During the shelter in place a lot of people were … cleaning out a lot of things and they needed some place to take them so people were donating items … to our thrift store which then allows us to turn around and sell them to benefit directly our shelter animals," Tarbox said.
Donations from the community have been so abundant that Pick of the Litter was forced to limit the amount and times people can donate. Currently, the store is accepting limited donations Monday through Saturday from 10 a.m. until noon, or until they are at capacity.
COVID-19 has brought many new faces to thrift stores as more donations flood in. Burlingame senior Rowan Kilbridge is an avid thrifter who sells many of her thrift finds on the online shopping app Depop.
"Everyone's getting rid of stuff … I would say there's more stuff, but there's also more people there too, because people have more free time," Kilbridge said.
With plenty of new donations and increased COVID-19 safety precautions, now is an ideal time to check out some of Burlingame's local thrift stores. Kilbridge has taken advantage of thrift store re-openings to add listings to her Depop store, where she has sold 177 items, as of Oct. 13. Kilbridge advises newcomers to challenge themselves to find new things while thrifting.
"Have a really open mind," Kilbridge said. "You have to sort of be creative with how you can make it something you want to wear."
About the Contributor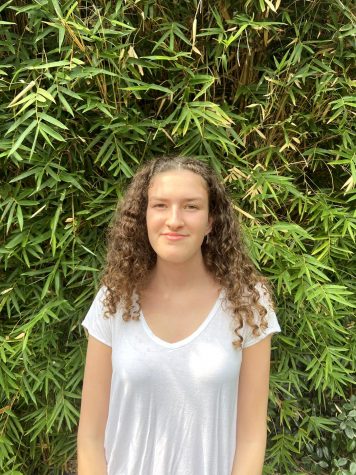 Allison Cohen, Business Manager





Allison Cohen is a senior at Burlingame High School and a second year journalism student. She is excited to be the Business Manager this year...