Dominic Bigue: Welcoming the new assistant principal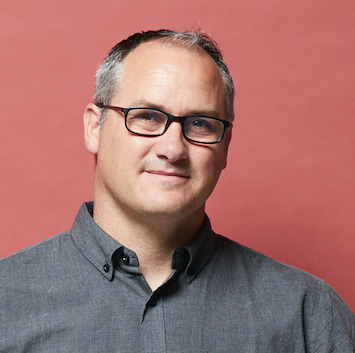 One of the new faculty additions to Burlingame is Dominic Bigue, Burlingame's new assistant principal. 
Bigue describes his role as a leadership position that helps a variety of different programs on campus function. Specifically, Bigue is involved in overseeing student discipline, culture and climate, in addition to teacher support and evaluation. Bigue also provides support for the Special Education Department and wellness programs.
 "All in all … I am just here to help a lot around student management and helping 1,500 kids come here to a safe, clean space where they feel they can get the services they need to be the best versions of themselves. That's really what I see is my mission," Bigue said.
Before coming to Burlingame, Bigue spent six years at the San Mateo Union High School District Office as an instructional technology coordinator where he helped integrate Canvas and the use of Chromebooks to schools in the district. He also assisted teachers' professional development and learning with digital tools and resources. Before that, Bigue was a teacher at Capuchino High School for 14 years where he taught English and later  started a video and film program. Bigue also started an International Baccalaureate film program focusing on film theory, history and production at Capuchino. 
Bigue grew up in San Francisco and Millbrae, and attended San Diego State University. Before returning to the Bay Area — where he got his masters degree and teaching credential — Bigue spent two years traveling throughout Mexico and Central America, including Chile, where he taught English. Outside of work, Bigue describes himself as a "big big outdoor guy" who enjoys surfing, biking and spending time in the mountains.
Now that he is at Burlingame, Bigue is excited to be back on a school campus and is looking forward to connecting with students, families and teachers. 
"We have a lot of talent and I'm excited to help people realize their potential and channel that in ways that are positive, that help each other and our community. I want to be supportive. I want to be someone in this admin role that people feel they can come talk to…" Bigue said. 
Bigue is eager to learn what the Burlingame community has to offer and become an important part of it. 
"It is an amazing campus. Everybody I have been working with so far has been super helpful and kind,"Bigue said. 
Once students are allowed to return to campus, Bigue looks forward to meeting students in person and building personal connections and relationships with the Burlingame community.
About the Writer
Isaac Bostonmaer, Staff Reporter
Isaac Bostonmaer is a junior at Burlingame High School. He is the eldest of four siblings, three human and one canine named Harold who is by far his favorite....