"The Great British Bake Off" challenges us to embrace change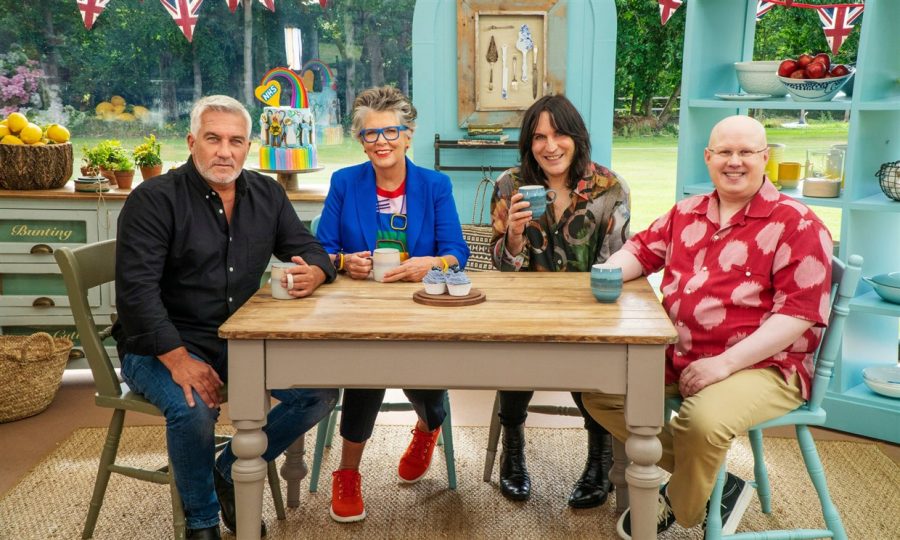 This past season of "The Great British Bake Off," season 11, has received quite a bit of poor press. Various news outlets argued that this season was too dramatic or critiqued the new hosts, saying the original people were much better. While season 11 might not be my favorite from the series (there are way too many to choose just one anyways), I loved it nonetheless. I smiled, I laughed, I even cried a time or two. Despite the unconventional circumstances a global pandemic brings, the spirit of joy and the love of baking continued on.
"The Great British Bake Off" challenges everything we see in many American cooking competitions. There are no sabotages intended to set the contestants up for disaster, they aren't forced to dream up something on the spot and they aren't put on the show to be ridiculed and laughed at. There isn't even a cash prize; the contestants are there out of pride and the sheer joy of baking. The show is competitive, of course, but there is also friendship and genuine care. No one goes home spiteful, there are only tearful goodbyes, as contestants wish their newfound friends well and express their gratitude for the opportunity to compete.
I've watched many seasons of "The Great British Bake Off" and was worried they would be unable to successfully produce a season in a pandemic, but the production adapted by quarantining contestants and ultimately they were able to manage a season that largely seemed unaffected by the pandemic. Given that the entire show has always taken place inside of a large tent in a field, it seemed exactly the same as past seasons. It was a refreshing break from the world to tune into each week's episode and be thrust into a COVID-19 free oasis full of pastry and cakes, and felt like a sliver of normalcy in otherwise very unusual circumstances. 
One of my favorite parts of the show is watching the competition between bakers while maintaining friendships in the tent, and supporting one another. When one baker's cake is oozing frosting, another baker will take a spatula and help them, just because it's the right thing to do. There is no malicious intent or seeking of revenge. When one of the contestants, Sura Selvarajah, accidentally bumped into her competitor, Dave Friday, and knocked down some of his pineapple upside down cakes, the judges didn't penalize anyone, expressing their understanding about this accident and judging the cakes as fairly as they could. There was no yelling or commotion, Selvarajah was apologetic and truly felt bad, and the contestant left this incident in the past and moved onto the next challenge. In "The Great British Bake Off," mistakes are handled calmly and with a level head, reminding us all to weigh the gravity of our problems using logic, rather than jumping to fear and chaos. 
"The Great British Bake Off" moved from BBC to Channel 4 in 2016, where the show parted ways with beloved judge Mary Berry and hosts Sue Perkins and Mel Giedroyc, though Paul Hollywood, perhaps the most recognizable face of the show, continued on the show. This transition had potential for a troubling shift in how the show was run. Would the show morph into the tried and true "let's all laugh at someone when they're down" program we're all so accustomed to? While it's difficult to pretend I was not disappointed at the departure of Berry, Perkins and Giedroyc, the heart and soul of the show is still alive. I might not have the joy of seeing Mary Berry insist every dessert needs a healthy dose of booze, but I can appreciate her replacement, Prue Leith, for her refined palate and eccentric jewelry. Maybe a snap judgement of new cast members is rooted in a fear of change, rather than actual dislike for these people. Perhaps the very essence of the show is to see the good in everyone, rather than to search for the bad. While I will always think of past seasons of the show fondly, I'm excited for the future of "The Great British Bake Off". Regardless of what's happening in the world, inside the tent, joy and baked goods continue to prosper.
About the Writer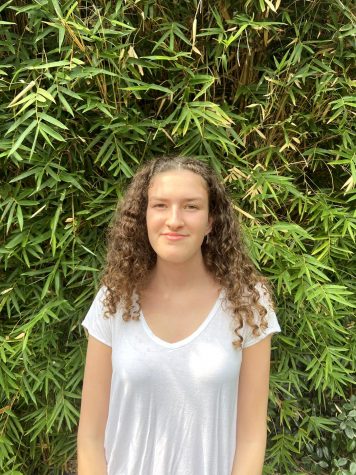 Allison Cohen, Business Manager





Allison Cohen is a senior at Burlingame High School and a second year journalism student. She is excited to be the Business Manager this year...