Despite coach's quarantine, boys soccer prepares for the season
After a year-long hiatus, the boys soccer team returned to a full practice schedule on March 15th, hoping to improve from last year's early exit from the Central Coast Section championships after a loss in the first game. The team, already trying to find ways to fill the spots of seniors lost from the 2019-2020 season, has run into more challenges following a mandatory quarantine of the head coach, Anthony Dimech.
Dimech's quarantine comes after contact tracing resulting from positive COVID-19 cases on the JV football team, which indicated possible exposure. As a result, Dimech will miss two weeks of practices, but he is confident in the team's assistant coaches' ability to fill in during his absence.
"It's not ideal, but I have my other coaches picking up the slack, and I have faith in them that the training won't skip a beat," Dimech wrote in an email.
Players will also have to step up in the coming weeks, with a series of holes on the roster left in the wake of lost seniors and the lack of practices in the past year creating a series of challenges. Working together as a team is of the utmost importance, as players were still able to practice individually during the offseason, but the lack of club play and in-person connection lessens team chemistry. Recovering as a team from isolation may be the largest challenge of all.
"We have to work 10 times harder than normal this year to get to the point we need to be," varsity defender David Shatsky said.
The team realizes that its success will likely depend on the performances of freshman and sophomore players, who need to fill in for lost seniors.
"We lost a lot of seniors, but the lowerclassmen are looking really good coming in," varsity midfielder Rajiv Koliwad said. "They're going to have to step up if we want to succeed."
About the Contributor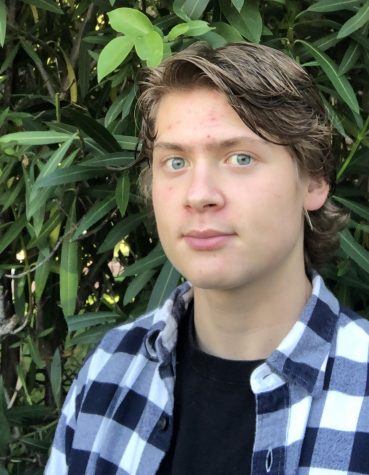 Tobias Matthews, Staff Reporter
Tobias Matthews is a junior and first year journalism student at Burlingame High School. When he's not reporting on the affairs of the school, he enjoys...